Application security market set to explode
Tuesday, May 23, 2017
Read Time:

2 min.
The application security market is set to heat up considerably over the coming years, according to new research.
A new report from US analyst firm MarketsandMarkets reckons that the global application security market will hit $9.0bn by 2022, up from a relatively modest $2.79bn in 2017.
This rise adds up to a hefty Compound Annual Growth Rate (CAGR) of 26.4 per cent - so what's behind these figures?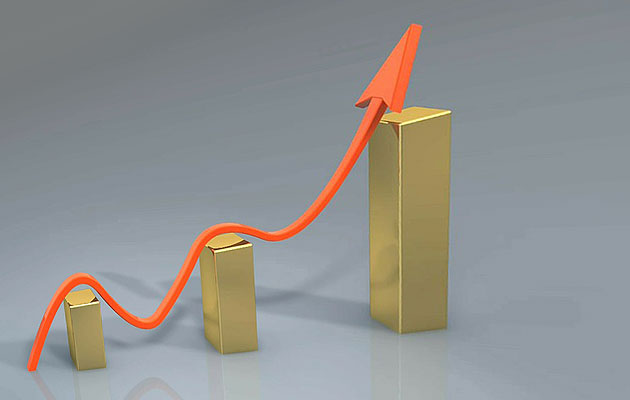 Broadly, the ongoing focus of attackers on the application layer due to its growing importance to enterprise is driving interest in securing apps, and a lack of in-house expertise is pushing this towards outsourcing - a trend that Markets and Markets believes will continue to accelerate towards 2022. Mobile and cloud-based computing technologies have changed the emphasis on where and how valuable data is secured, and the rapid development in web and mobile based applications has created more complex, distributed IT infrastructures which are difficult to secure - securing data applications in virtualized and multi-tenant environment is a rising concern.
Enterprises are increasingly recognising that securing the network layer using traditional network security measures is no longer sufficient, and among many concurring reports, Verizon's Data Breach Investigations report claims that 35 per cent of data breaches are caused by web application vulnerabilities.
In the graph below, it's interesting to note the disproportionate spend coming from banking, financial services and insurance (BFSI) and government and defence, the two sectors spending the lion's share from 2017 right out to 2022. Part of this is down to current regulation of these sectors, according to Markets and Markets, although the analyst firm also points out that other industries such as healthcare and retailers face increasingly robust data security compliance requirements.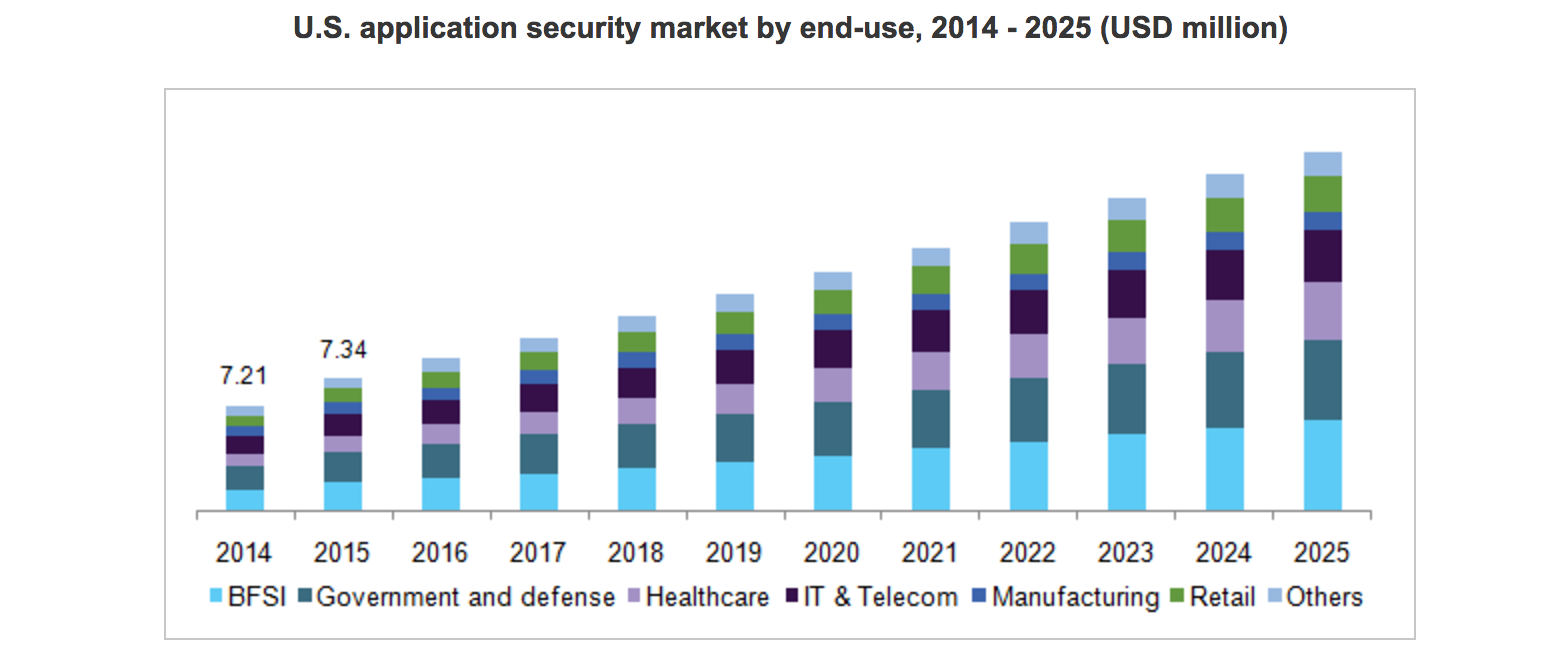 The global demand for mobile application security is expected to grow at the highest CAGR of 25.9 per cent from 2016 to 2025, but web application security is expected to hold the major share of the market in 2025. Managed security services alone are expected to grow at a CAGR of 18.2 per cent from 2016 to 2025 owing to the growth in security threats and growing adoption of managed security services among the SME (Small and Medium enterprises). The budgetary constraints and cost pressures bearing down on SMEs are forcing them to opt for bundles of broader service portfolios offered by service providers, which often include application security solution along with other managed services.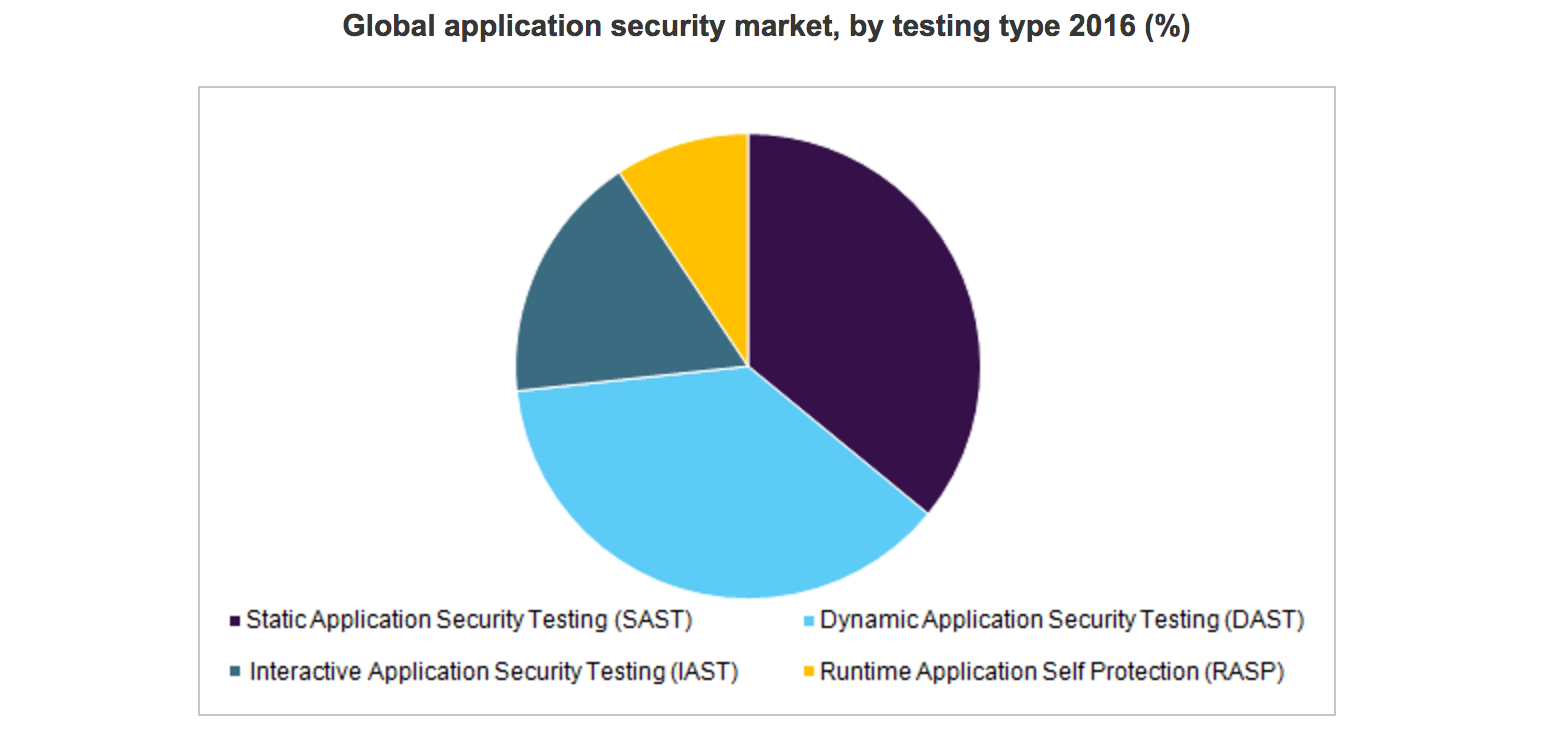 The Interactive Application Security Testing (IAST) market was valued at $350m in 2015 and is expected to grow at a considerate CAGR of over 19 per cent during the forecast period, according to the analysts.
"Among the security testing types, the IAST segment is expected to grow at the highest CAGR during the forecast period, as IAST is the next-generation application security testing, which is capable of detecting complex application vulnerabilities, both internal as well as external. There are a few vendors who have already included IAST in their product portfolio, while many others are aiming to launch it soon." said the report.
High-Tech Bridge's Application Security Testing Platform ImmuniWeb was distinguished as the Innovator among AST vendors, such as HP and IBM. ImmuniWeb's award-winning hybrid security testing and machine learning technology was taken into consideration, along with the recent launch of ImmuniWeb Mobile and establishment of important technology alliances with F5 and Imperva.
Cyber security expert and High-Tech Bridge's CEO Ilia Kolochenko said: "We are pleased to receive one more important validation of our technology and growth strategy from MarketsandMarkets. Our engineers and mathematicians are continuously improving ImmuniWeb Platform to offer the most competitive application security testing offering on the global market."