Data leak mars paradise
Tuesday, November 7, 2017
Read Time:

2 min.
Enormous Paradise Papers data leak highlights offshore finance industry
In one of the biggest data leaks ever, a vast cache of financial documents has been obtained by media organisations, appearing to detail the secret world of offshore tax havens.
The data, dubbed the Paradise Papers, consists of 13.4m documents, and names a vast number of high-profile clients and related organisations using offshore investment vehicles to 'optimise' tax liabilities.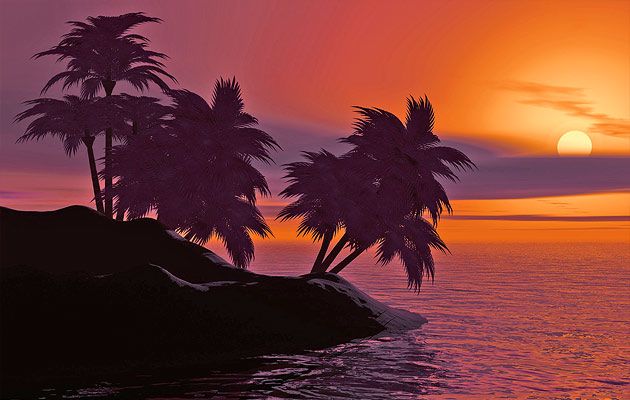 Following the leak of the so-called Panama Papers back in April 2016, this most recent leak has ruffled feathers across the media spectrum - some of the revelations are highly politically charged, while others concern global brands and household names.
Donald Trump's commerce secretary appears to have a stake in a firm dealing with Russians sanctioned by the US. Wilbur Ross has denied any wrongdoing. The Queen of England's private estate has been invested in a Cayman Islands fund as part of an offshore portfolio, according to The Guardian. The Queen's investment, via the Duchy of Lancaster, holds investments via funds that have invested in the off-licence chain Threshers and controversial retailer BrightHouse. The duchy admitted it was not aware of the investment in BrightHouse when challenged by the media.
Meanwhile, Formula 1 champion Lewis Hamilton avoided tax on his £16.5m luxury jet, the BBC reports, claiming a £3.3m VAT refund after the Bombardier Challenger 605 was imported into the Isle of Man in 2013. Other household names such as Apple and Nike are mentioned in the papers in connection with legal offshore structures.
The cache of 1.4Tb of documents were obtained by the German newspaper Süddeutsche Zeitung and have been shared by the International Consortium of Investigative Journalists with partner organisations, including the Guardian, the BBC and the New York Times - nearly 100 media groups are investigating the papers.
The leaks centre on a law firm called Appleby, which has offices in the Cayman Islands, the British Virgin Islands, the Isle of Man, Jersey and Guernsey. The company said it has investigated the allegations, and found "there is no evidence of any wrongdoing, either on the part of ourselves or our clients", adding: "We are a law firm which advises clients on legitimate and lawful ways to conduct their business. We do not tolerate illegal behaviour."
Ilia Kolochenko, security expert and CEO High-Tech Bridge: "Seems that this is another major hacking case where intruders won't be found and prosecuted. Notwithstanding the allegations of wrong-doing offshore, a crime cannot be justified by investigation of unlawful activities. Victims should explore various legal avenues to claim damages, which may be quite significant.
Law firms have become a very attractive target for cybercriminals. Hacking of their clients is quite costly, will likely be detected and investigated, and almost certainly will cause very serious counter-actions. Many law firms still carelessly rely on the law for data protection, but this is in vain. Paucity of financial resources and lack of qualified personnel preclude law enforcement agencies from investigating and prosecuting the vast majority of crimes committed in digital space. This creates a very dangerous atmosphere of unlawfulness and impunity in the Internet, undermining trust in the government and its ability to protect our society."
"It may be a good moment to think about imposing obligatory data security standards on law firms and practicing attorneys. Their data deserves at least the same level of protection as data of companies under PCI DSS or HIPAA compliance. Otherwise, visiting attorneys will become a very risky practice."