Malware found on Amazon and Google cloud services
Tuesday, November 15, 2016
Read Time:

3 min.
In-depth study claims that major business cloud providers are rife with malware - but what does this mean in practice, and how worried should we be?
A new study has found considerable amounts of malware lurking in the cloud, including examples on Amazon and Google, as well as a key misconfiguration on Amazon S3 rising aws penetration testing necessity to a new level.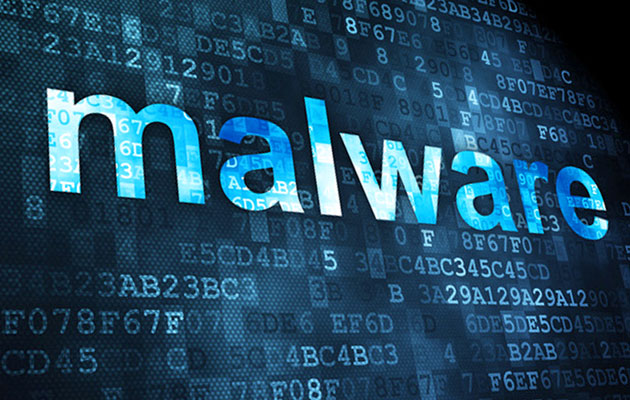 The researchers claim the work is "the first systematic study on the abuses of cloud repositories on the legitimate cloud platforms as a malicious service", and involved building a scanner that detected over 600 bad repositories (Bar) on leading cloud platforms like Amazon, Google, and 150,000 sites, including popular ones like groupon.com, using them.
The overall cloud adoption rate by enterprise in the UK today stands at 84 per cent, with almost four in five (78 per cent) of cloud users having formally adopted two or more services, according to the Cloud Industry Forum.
Because much of the data in the cloud is obfuscated, traditional malware scanning is difficult or impossible, and the researchers noted that in many cases otherwise innocuous code stored across multiple buckets could be assembled into attack tools, further hindering detection. Unsurprisingly, there were a range of usage types, from criminals simply opening a cloud account and hosting their software on it, to more sophisticated schemes where malicious content was hidden in the cloud-based domains of well-known brands. This intermingling of bad content with good content on trusted domains meant that blacklisting the malware wasn't possible.
"The emergence of using cloud repositories as a malicious service presents a new challenge to web security. This new threat, however, has not been extensively studied and little is known about its scope and magnitude and the techniques the adversary employs", said the researchers in their technical paper.
The heart of the research was identifying a series of topological, content and network features that specifically mark out malicious cloud buckets. One example from the paper being the regular use of 'gatekeeper' nodes: "the redirection infrastructure leading to a Bar tends to include the features for protecting the Bar from being detected by web scanners, presumably due to the fact that the repository is often considered to be a valuable asset for the adversary. Specifically, we found that typically, there are a few gatekeeper nodes sitting in front of a Bar, serving as an intermediary to proxy the attempts to get resources from the Bar."
These features were then used to detect potentially compromised Bars across a wide range of top websites and hosting providers, with concerning results.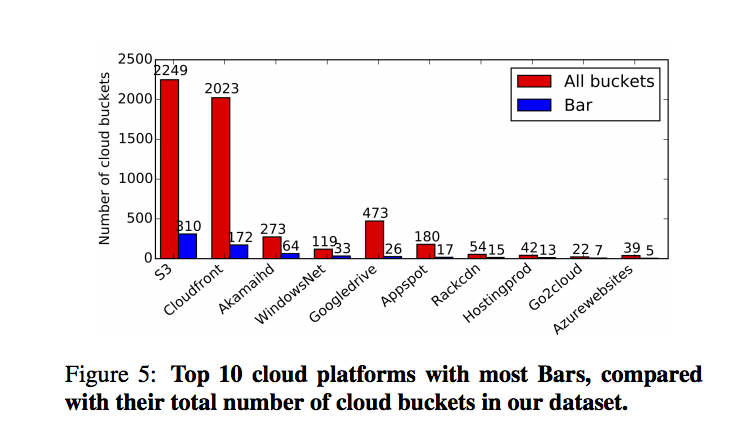 One of the reasons behind these figures was an access policy misconfiguration, which leaves Amazon S3 buckets vulnerable by default. Although it is possible to configure the access policies to defines which AWS accounts or groups are granted access and the type of access (i.e., list, upload/modify, delete and download), "By default, the policy is not in place, and in this case, the cloud only checks whether the authorization key (i.e., access key and secret key) belongs to an S3 user, not the authorized party for this specific bucket…"
Unsurprisingly, the flaw has been exploited by attackers on some high-profile sites, the researchers found: "We found that in some cases, the attack has been there for six years. Particularly the Amazon bucket s3.amazonaws.com_groupon, Groupon's official bucket, was apparently compromised five times between 2012 and 2015."
AWS Penetration Testing
AWS now admits using penetration testing for its users. So, AWS penetration testing becomes an important step of your security policy.
Top 3 reasons why AWS penetration testing is important for an organization:
Misunderstanding of AWS shared responsibility model by your staff leading to the risk underestimation.
Failure to implement timely secure configuration of your AWS console.
Failure to set up a 2FA authentication.
AWS penetration testing usually consists of testing the cloud console and differs a lot from the classical penetration testing. AWS pentester tests the cloud console configuration, user accounts, permissions, groups, IAM policies, etc.
Steps of AWS Penetration Testing

Define a scope for penetration testing, AWS environment, and systems.
Choose the type of pentest (black box, white box, gray box).
Log in to your account of AWS with root access.
Fill out the penetration testing request form and get an approval from AWS.
Inform AWS about the dates of pentest, as well as scope and IP address ranges from where AWS penetration testing will occur.