Ransomware becomes major business headache
Monday, September 4, 2017
Read Time:

2 min.
Predictions of serious trouble begin to come true, according to new data...
Ransomware has become the most pressing digital threat to UK businesses, according to industry research from a company specialising in data breach insurance.
According to the data, an astonishing quarter of all major cyber-attacks on UK businesses over the past 18 months, involve an attempt to make businesses pay a ransom to get their data back.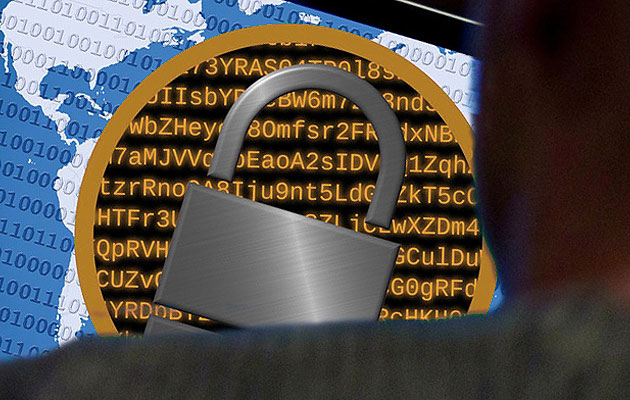 Other forms of malware, mainly those permitting unauthorised access to users' systems, were the second most common form of cyber-attack in the past year, based on the data from RPC, making up 17 per cent of the total. Hacking, in which an individual accesses a network manually, or using malware tools, after breaching security systems, made up 15 per cent of breaches.
A spokesman for RPC commented: "Cybercriminals from across the world are actively targeting UK businesses. The scale of the problem is such that even the best prepared businesses can have vulnerabilities and it is important that they ensure that they are prepared for the worst. This is now costing businesses billions of pounds a year."
Unsurprisingly, RPC recommends that businesses take out insurance to cover against losses due to ransomware attacks - but there are of course other options.
Ilia Kolochenko, security expert and CEO of High-Tech Bridge, said: "We will hardly invent any ground-breaking techniques to fight ransomware without following cybersecurity fundamentals. Many people still believe that ransomware is an isolated problem and can be killed with a silver bullet or cyber aspirin. Unfortunately, this is not true.
Until you perform holistic risk assessments to establish a cybersecurity strategy with priority-based roadmap, any "local" solutions will likely fail or give a temporary and elusive relief. Comprehensive inventory of all your digital assets, their proper maintenance and patch management, security hardening and continuous monitoring - are among the pivotal processes, quintessential to reliably prevent ransomware."
The scale of the threat is certainly significant, however, with a slew of industry reports pointing to increasing sophistication in ransomware attacks, as well as considerable evidence of enormous spam campaigns targeting businesses with attacks. A Google report recently revealed that victims have paid out at least $25 million in ransom in the last two years alone, while only days ago the one of the largest ransomware Spam campaigns of 2017 spread the Locky strain of malware to inboxes around the globe - hitting more than 23 million messages in a single 24-hour period.
Each message comes with a ZIP attachment that contains a Visual Basic Script (VBS) file that is nested inside a secondary ZIP file, which once clicked downloads the latest version of Locky, according to AppRiver. This particular campaign was judged so virulent that the government of India issued a specific warning to businesses in response.
Meanwhile in the UK, a ransomware infection crippled health board NHS Lanarkshire last weekend. A new variant of Bitpaymer on the network resulted in "A small number of procedures and appointments" being cancelled, while IT staff worked through the weekend to restore systems. In short, if you're a business of any scale at all, ransomware is coming for you at some point, and without a solid security posture including risk assessments, proper digital inventory, patch management and robust backup processes, you're likely to be in trouble...