Why Infosecurity Europe 2017 was the place to be
Friday, June 9, 2017
Read Time:

2 min.
One of the key moments in the European security calendar, 2017's show has been one for the record books.
One of the key events in the information security calendar, Infosecurity Europe, is drawing to a close, we take a look at the key moments from 2017's Infosec roll-call of interest and intrigue.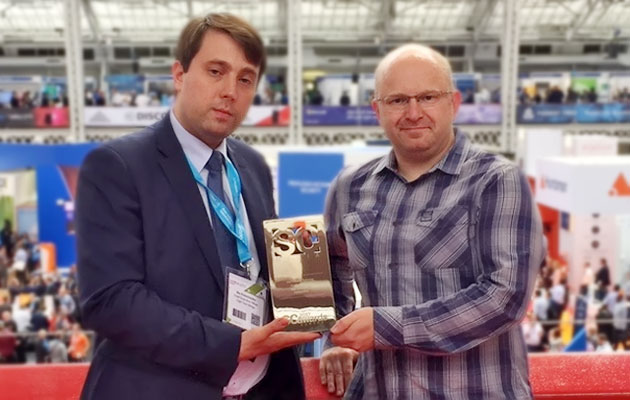 There were plenty of celebrities on hand, both industry and mainstream, from Dame Stella Rimington to Jeremy Paxman, Bruce Schneier and Professor Mary Aitken.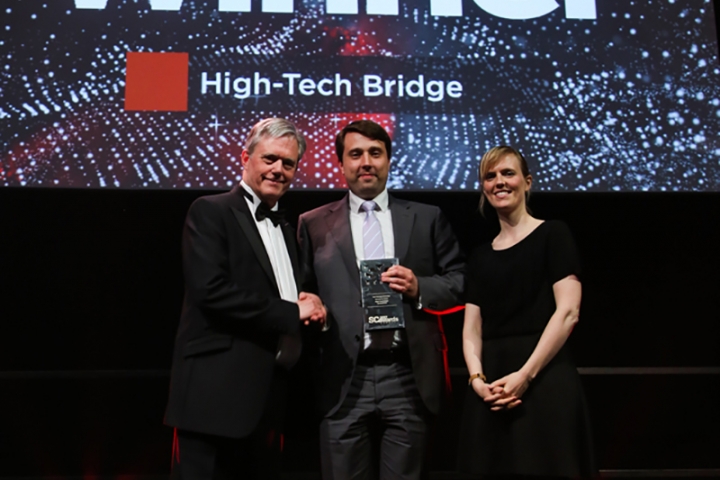 Dame Stella Rimington used her opening keynote on day one to discuss the changes in the type of challenges and threats the security services now face, and how the enemy had morphed and evolved over the years. "The security world has grown and expanded; it's been a story of constant change and constant growth, and now there are more calls for change in the face of the horrors that happened in the last few weeks," Dame Stella Rimington told Infosecurity Magazine in an interview after her speech.
She also spoke on how the role of women in the security services has transformed, a theme that was echoed on day two, when a dedicated Women in Cybersecurity Networking Event put careers for women in cybersecurity centre stage. BBC technology journalist Kate Russell keynoted the event, which preceded an animated panel discussion on How to Sell your Professional Self in a Male-Dominated Industry.
Earlier in the day, Jeremy Paxman gave a characteristically strident performance in his keynote on Governments, Businesses & Other Scoundrels: Why Trust Anyone? This was followed by Bruce Schneier's talk on the cybersecurity risks and opportunities associated with AI and Machine Learning, which morphed into a clear warning over the distributed dangers of IoT. "Should autonomous robots have end-to-end encrypted communications with each other", he rhetorically asked the audience, "not an easy question to answer, is it!"
More prosaically, Schneier used IoT to highlight the changes technology is bringing to the concept of computer security: "There are two paradigms we have evolved to create secure systems - version A is to build it properly the first time (such as with avionics, and medical devices), version B is to have a dynamic security stance that can evolve, test and patch in response to new vulnerabilities, such as in the traditional computer security industry. These two paradigms are now colliding all around us, these two different ways of thinking about cyber security. We don't know how to deal with it - we can't even deal with XP still being in 95% of ATM machines!"
The SC Awards is always a highlight of the conference, and this year was no exception, with the panel of judges selecting High-Tech Bridge's application security testing platform ImmuniWeb as winner in the coveted "Best Emerging Technology" category at the SC Awards Europe 2017. The other finalists included big names including IBM's Watson.
Ilia Kolochenko, High-Tech Bridge CEO and founder, said: "We are honoured to be selected as the winner of one of the most challenging categories in the SC Awards. The other finalists were very strong companies with great technologies. The panel of judges, mainly represented by CISOs and cybersecurity visionaries, nonetheless selected our company for this prestigious and honourable award. We are excited and grateful for their validation of our strategy, vision and technology."
Delegates and keynotes alike grappled with some of the key themes of the moment, including the spread of ransomware, shared best practice across the industry, and really got stuck into topics such as GDPR, the latter aided by a presentation from Peter Brown of the ICO that laid a range of rumours and preconceptions to rest.
Thursday June 8 is the last day of Infosecurity Europe 2017 - visit High-Tech Bridge on stand S48, or see you there next year!