Why Poker could be the future of AI in cybersecurity
Thursday, February 2, 2017
Read Time:

2 min.
A massive poker win of $1.7m has much to do with the certain future of IT security, big data and analytics, it turns out...
It has been a busy year in the wider world of artificial intelligence already, and we've barely started. Only last year the world's reigning GO master, Lee Sedol was beaten by AI company DeepMind's AlphaGo, a feat many theorists had predicted would take decades to come to pass. This year is still young, but already an AI called Libratus has taken on four of the world's best Heads-Up No-Limit Texas Hold 'Em poker players at a Pennsylvania casino - and after a bewilderingly high 120,000 hands, Libratus won with a lead of over $1.7m in chips.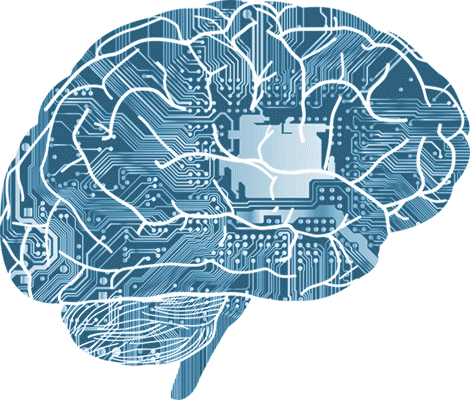 Libratus was developed by Carnegie Mellon University, and unlike previous approaches the AI has not been taught any strategies, just given the rules of poker. The result, a response based on imperfect information could be applied to a range of situations, including cybersecurity and military situations, according to a member of the team who created it.
Although AI rather like Libratus shows promise, Artificial Neural Networks will drive the way forward in the short term. Ilia Kolochenko, CEO High-Tech Bridge commented: "Modern machine technologies, based on Artificial Neural Networks (ANN) for example, can significantly reduce human time and efforts to perform certain tasks, particularly in cybersecurity. However, such technologies are usually quite complicated to design, train and monitor to get relevant and continuously improving results. AI-based technologies can optimise many tasks and save resources, however they will hardly replace human intelligence in the next ten years."
High-Tech Bridge is not alone in believing in machine learning in the immediate term too, with a recent analyst forecast putting the technology in the driving seat for cybersecurity growth. ABI Research forecasts machine learning in cybersecurity will boost big data, intelligence, and analytics spending to $96 billion by 2021.
"We are in the midst of an artificial intelligence security revolution," says Dimitrios Pavlakis, Industry Analyst at ABI Research. "This will drive machine learning solutions to soon emerge as the new norm beyond Security Information and Event Management, or SIEM, and ultimately displace a large portion of traditional AV, heuristics, and signature-based systems within the next five years."
The analysts - perhaps predictably - found that government and defence, banking, and technology market sectors to be the primary drivers and adopters of machine learning technologies. Less predictably they found that the most prominent technologies at the moment are User and Entity Behavioural Analytics (UEBA) along with Deep Learning algorithm designs, and predict that SIEM's log-based methods are expected to be separated altogether and integrated within different operations of UEBA, unsupervised, and deep learning solutions.
Start-up AI companies such as Gurucul, Niara, Splunk, StatusToday, Trudera, and Vectra Networks are duking it out in order to take the lead in innovative applications of UEBA. This burgeoning technology could also be the saviour of traditional Anti-Virus vendors, with Signature-based AV systems set to be completely absorbed into supervised machine learning models, according to ABI Research.
Interestingly, although fully-fledged AI may be some time off as yet, our mindset is rapidly changing to accommodate it once it does become reality. A study by Censuswide/Julie Desk shows that even people over 55 seem to trust AI at 35 per cent, a percentage that rockets to 62 per cent for Millennials (aged 17 to 24). A separate study by IFOP/Do You Dream Up in France found that 70 per cent of Millennials approve of AI, and 71 per cent of people over 50 believe that intelligent virtual assistants will simplify their life in the future. Sounds like a foregone conclusion…
High-Tech Bridge's award-winning web security testing platform ImmuniWeb is based on its proprietary machine learning technology (Artificial Neural Networks) used for intelligent automation of vulnerability scanning and detection. ImmuniWeb detects at least twice as many vulnerabilities than any automated solution would, including the most sophisticated ones that usually require human intelligence.