Geneva Information Security Day (GISD) 2017
Join us on 12 of December 2017 at the 6th edition of the Geneva Information Security Day – the leading swiss cybersecurity event organized and hosted by High-Tech Bridge.
GISD is the annual vendor-neutral professional conference that brings together leaders of Swiss and European cybersecurity community for open, constructive and efficient discussion and knowledge sharing about the latest trends in the industry.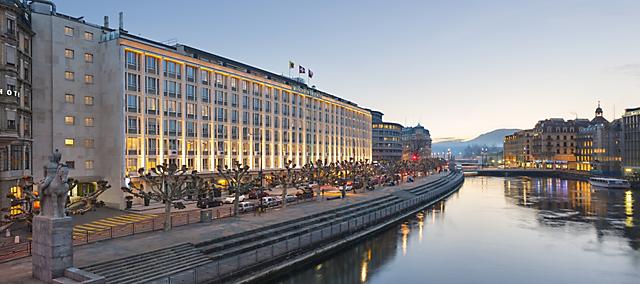 Following the success of the previous events, this year agenda will include three discussion panels with participation of leading experts in information security: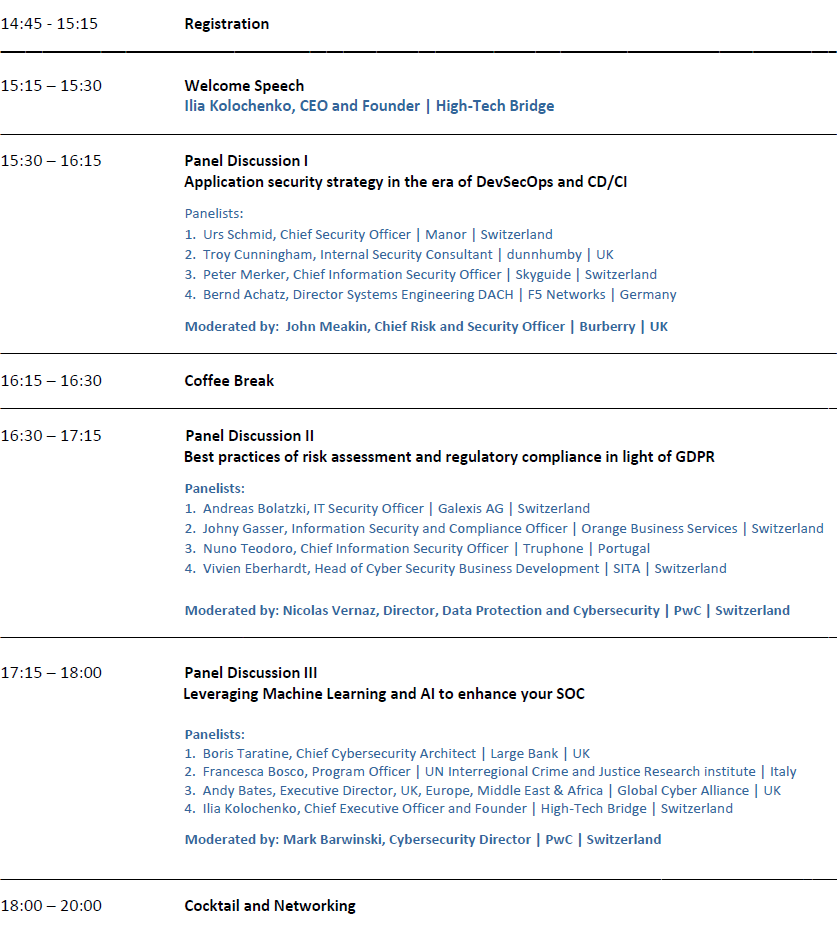 Attendees will be provided with an attendance certificate attesting to their participation at the Conference.
GENEVA INFORMATION SECURITY DAY 2017
12th of December 2017
15:00 - 20:00
Mandarin Oriental Geneva Hotel
Quai Turrettini 1, 1201 Geneva
We warmly thank the Panelists and the Attendees of the 6th edition of Geneva Information Security Day 2017: 3 expert panels, 139 people from 11 countries, immeasurable positive emotions and knowledge sharing!
Photos are available on High-Tech Bridge's Facebook page.
The article in AGEFI newspaper.
The LinkedIn review from one of the Panelists.