Cybersecurity Management Challenges (CMC) Symposium 2017
High-Tech Bridge takes part in the CMC Cybersecurity Symposium, which for the third consecutive year is titled "Cybersecurity and its Evolution: New Approaches and Policies". Symposium will bring together in Lugano both Swiss and international institutional and business representatives actively engaged in developing a secure business environment. The focus of this year edition will be on the challenges of enhancing cyber security as the field evolves precipitously.
High-Tech Bridge's CEO will make a keynote speech on the first day of Symposium at 12:40 entitled "Fighting cybercrime in the era of disruptive technologies".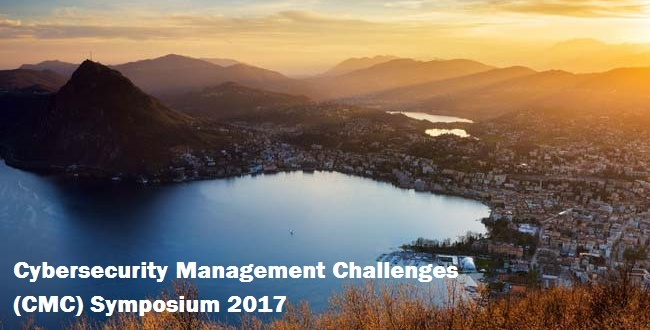 Businesses and governments are acutely aware of the financial, reputational, and disruptive effects of cyber-attacks as they evolve in frequency and severity, and become a mainstream concern globally. Our goal is to assess, mitigate, and block cyberattacks, not only through expert insight on the scope and nature of an always evolving cyber threat, but to have those specialists offer their perspectives on the problems and viable solutions for the next generation cyberattacks.
The Symposium, organized by KNC Consulting Switzerland in partnership with Franklin University Switzerland (www.fus.edu), is proud to have received the patronage of the City of Lugano, as well as support from numerous partners.
The event is taking place on the 20th and 21st of September 2017 at:
CMC Symposium Lugano 2017
Lugano-Sorengo Campus, Franklin University Switzerland
Nielsen Auditorium
Via Ponte Tresa 29
6924 Sorengo – Lugano
Online-registration is now open, we look forward seeing you in Lugano!