Webinar and Live Booth at the ISF World Congress
Meet ImmuniWeb at the leading cybersecurity event organized by the Information Security Forum (ISF) in a safe and convenient online format.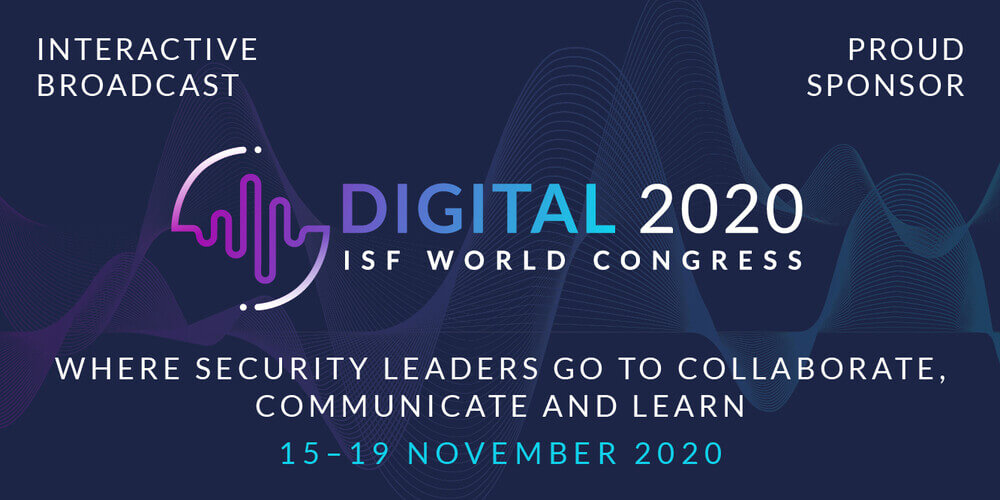 ImmuniWeb is excited to be among the leading cybersecurity companies including IBM and Palo Alto participating at Digital 2020 by the ISF World Congress.
ImmuniWeb's Founder and CEO will lead a webinar "Practical Data Breach Prevention with Attack Surface Management for 2021" on November 17, 13:30 CET. This webinar is free and open for non-ISF members, please get in touch with your account or partner manager to participate – the number of seats is limited.
Digital 2020 will provide an exceptional online, interactive global event experience, available in multiple time zones allowing you to watch and participate in the full show at times that suit you. ImmuniWeb Team will have a Live Booth there with on-demand product demos and very special proposals timed for the ISF Congress.
Join academics, analysts, members and professionals from around the world to learn and discuss all things cyber security. There's never been a time more critical than now to future proof your employees and company.
With over 80 pieces of different content available to you, opportunities to discuss and find solutions to current security challenges and gain practical advice from peers and leading industry experts from around the world, this really is an event not to be missed.
Digital 2020, the ISF World Congress
Digital Event
15-19 November 2020

ImmuniWeb Team will be showcasing our award-winning Application Penetration Testing, Attack Surface Management and Dark Web Monitoring solutions. Special offers will be available during the event, please get in touch with your account or partner manager to get the details.
Additional Information: https://www.securityforum.org/events/world-congress/31st-isf-annual-world-congress/