Forum Genevois de la Sécurité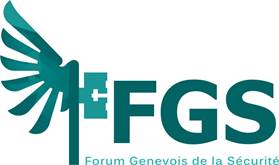 High-Tech Bridge's CEO Ilia Kolochenko and VP Stéphane Koch are the keynote speakers on the next session of Forum Genevois de la Sécurité (Geneva Security Forum).
The session is entirely dedicated to modern cybersecurity risks and threats. High-Tech Bridge will present practical case-studies of hacking and virtual fraud occurred in Geneva and Switzerland in order to increase participants' awareness.
The venue of the conference is:
Forum Genevois de la Sécurité
Chambre de Commerce, d'Industrie et des Services de Genève (CCIG)
Boulevard du Théâtre 4
1211 Geneva, Switzerland
24th of November 2015
11h00 - 14h00

The registration is free, however please confirm your presence in advance as the number of places is limited.