ISACA's Information Security Day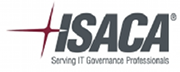 High-Tech Bridge is Gold Sponsor and Speaker on "Information Security Day" organized by ISACA®. Our Chief Security Specialist, Frederic Bourla, will present:
6th and 7th of February 2013
at:
Parc Hotel Alvisse
244, Route d'Echternach
1453 Luxembourg

20 conferences relating to Security of Information Systems will be presented by various speakers after a plenary session titled "How can be trusted Tablets, Smartphone and Android's? " to be introduced by Mr. Schneider, the Luxembourg Minister for Economic Affairs and Foreign Trade.
ISACA® is organizing international conferences since it was founded in 1969 and has more than 100,000 constituents in 180 countries.
Information Security Day
has become a pace-setting global event for information governance, control, security and audit professionals. It's Information System auditing and Information System control standards are followed by practitioners worldwide. Its research pinpoints professional issues challenging its constituents.
High-Tech Bridge's team will be pleased to welcome you on our exhibitor's stand and answer any of your questions.
As a Gold Sponsor High-Tech Bridge has a limited number of FREE Hotel reservations, if you are interested or have any additional questions please contact our Marketing Department at: +41 22 560 68 42.
Last update on 8 February: Photos are available on our
Facebook page
.