GS Days 2012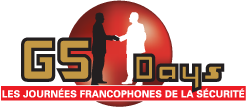 High-Tech Bridge participates for the second time as a
Gold Sponsor
at GS Days; "Journées Francophones de la Sécurité". This event will focus on the reality of today's threats, their simplicity and impact in Information Security.
"GS DAYS, JOURNEES FRANCOPHONES DE LA SECURITE"
The 4th edition of GS Days' theme will be: "La Sécurité par la pratique"
Tuesday, 3 Arpil 2012 at l'Espace Saint-Martin (Paris 3è)
from 08:30AM to 06:30PM
You can either subscribe to this event
Online
or by printing this
form
.
We look forward to seeing you there and discuss any security related topics.