Black Hat USA 2013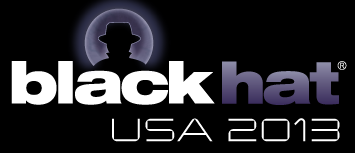 High-Tech Bridge is pleased to be a
Conference-At-A-Glance Sponsor
at Black Hat USA 2013. One of the most reputable security conference will take place on 31 July - 1 August in Las Vegas. The event will take place in Caesars Palace, one of the most prestigious resorts in the world.
From its inception in 1997, Black Hat has grown from a single annual conference in Las Vegas to a global conference series with annual events in Abu Dhabi, Barcelona, Amsterdam, Las Vegas and Washington DC. It has also become a premiere venue for top security researchers and the best security trainers to find their audience.
Black Hat's decade of leadership attracts the most prestigious names from the full spectrum of security thinkers, and ensures that the conference stays on the leading edge of new security trends as they emerge.
Among numerous great information security briefings, we recommend to attend
"Buying into the Bias: Why Vulnerability Statistics Suck"
by
Brian Martin
and Steve Christey from CVE.