ISF's 28th Annual World Congress
High-Tech Bridge is pleased to be a sponsor and exhibitor of the Information Security Forum's flagship global event, which this year will be held at the famous Palais des Festivals et des Congrès in Cannes, France.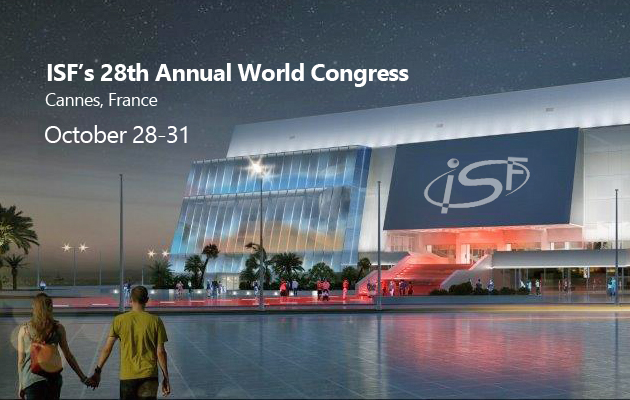 This annual event offers attendees an opportunity to discuss and find solutions to current security challenges, and gain practical advice from peers and leading industry experts from around the world.
Over 1,000 global senior executives share their knowledge, best practice and thought leadership in a confidential peer-group environment, at a series of keynote presentations, workshops and networking sessions.
ISF's 28th Annual World Congress
Palais des Festivals et des Congres de Cannes
1 Boulevard de la Croisette,
06400 Cannes, France
October 28-31, 2017
We look forward seeing you in Cannes!