'World Day Against Cyber Censorship' by ThinkSwiss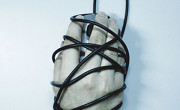 Stéphane Koch
(Vice-Président for the
Ethical Hacking
company, High-Tech Bridge SA and founder of intelligentzia.net), will participate in 'World Day Against Cyber Censorship' an initiative launched by 'Reporters Without Borders'.
"BREAKING THROUGH INTERNET CENSORSHIP"
Monday, 12 of March 2012 from 7:00PM
Frederick P. Rose Auditorium, Cooper Union
41 Cooper Square
Manhattan, New York 10003

This event is intended to regroup everyone to support a single Internet that is unrestricted and accessible to all. It will draw attention to the fact that, by creating new websites for exchanging ideas and information, the Internet is probably today's largest form of freedom. However, today more and more governments have realised this and are reacting by trying to take control of the Internet.
Participation is free and open to the public. Details are available
here
.
ThinkSwiss
supports the exchange of expertise and know-how in policy-making, innovation, academia and the business community in Switzerland and the USA by engaging opinion leaders and forward-looking thinkers in a creative environment.
ThinkSwiss
is an official program of the Swiss Confederation.
The High-Tech Bridge Team is looking forward seeing you there.