Training & Security Awareness with ESM University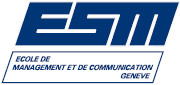 High-Tech Bridge delivers a
conference
on Thursday, 1st of December 2011, 6:00 pm at Château de Penthes, 18 Chemin de l'Impératrice, 1292 Pregny-Genève:
"Spying, Cybercrime, E-reputation, Identity theft: Everyone is in danger...?"
Mr.
Stéphane Koch
, Vice-President of High-Tech Bridge, will talk about the dematerialization of digital assets of companies and individuals which do not pass without consequences. Personal data, private photos, secrets of companies are becoming the main target of various cyber frauds performed by professional hackers, hacktivists or even ex-partners.
There is no one day without a company being the victim of cyber-attack, or a new virus infecting thousands of computers. As result some of the stolen data spreads quickly on the Internet, producing direct and extremely negative impact on digital reputation of the victims. Today Medias and Social Networks are playing a catalytic role in spreading and promotion of these "bad news".
During this evening students and Bachelors will also receive Diplomas and Awards.
Additional information about the event and registration are available
here
.