VSV ASVAD Business breakfast
High-Tech Bridge is glad to invite you to the regular meeting of Swiss e-commerce association VSV ASVAD on September 28, 2017 in Zurich, where company's Senior Account Manager Jonathan Schumann will speak about the importance of Application Security Testing for e-commerce business.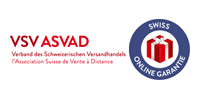 According to Gartner's researches, applications represent the main attack vector for data exfiltration. For this reason, web and mobile application security became a vital consideration for e-commerce site owners. This meeting will represent a unique opportunity to increase awareness about Web Application Security and Cyber Risks which are often considered as minor and not important, and therefore, largely neglected by ecommerce companies.
The meeting will feature four presentations delivered by leading experts in their domain. The full program is available on the official webpage.
VSV ASVAD Business Breakfast
Bildungszentrum Sihlpost (direkt beim HB)
Sihlpostgasse 2, Zürich
Thursday, September 28th, 2017
8:00 am to 10:30 am CEST
Participation is free for VSV ASVAD members after the online registration.