High-Tech Bridge Named a Finalist at SC Awards Europe 2018
April 5, 2018
ImmuniWeb® Platform is a Finalist in "Best Usage of Machine Learning / AI category" at SC Awards Europe 2018.
Last year, High-Tech Bridge triumphed as the winner of SC Awards Europe 2017 in the "Best Emerging Technology" category. The final round of one of the most prestigious cybersecurity awards promises to be even more exciting and breathtaking this year. Five excellent finalists, including IBM's Watson for cybersecurity, will pass before honorable Jury to adjudicate the victory to the best one.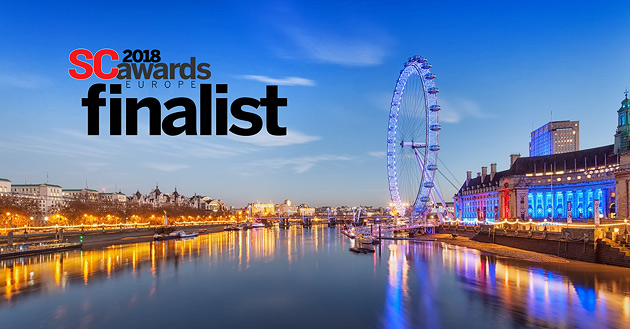 Ilia Kolochenko, High-Tech Bridge's CEO and Founder, says: "We are delighted and honored to be among the finalists of the most reputable European cybersecurity award. Our company works hard to attain new objectives in intelligent automation via our proprietary ML/AI technology. Our engineers and data scientists continuously improve ImmuniWeb® AST Platform to provide even more added-value to our customers and partners. Our business team, in cooperation with Gartner, continuously research the emerging application security market to understand what our customers are looking for to proactively solve their problems and challenges. More exciting features and announcements are planned for the coming months, please stay tuned!"
Tony Morbin, Editor-in-chief, SC Media UK, says: "It is important to encourage and praise innovation, recognise those who raise the bar, and reward exemplars who facilitate and demonstrate best practice. At our 2018 SC Awards Europe gala event in the impressive Marriott Grosvenor Square, we plan to do just that, honour and recognise the leading players in our sector – individuals, companies and products that have played their part in making our world a safer place."
The ceremony will take place on the 5th of June 2018 in London at luxury Marriott Grosvenor Square. High-Tech Bridge hosts a VIP table at the event – please contact us if you want to join the ceremony!