High-Tech Bridge named a Top 100 cybersecurity company to watch in 2016
December 17, 2015
High-Tech Bridge is selected among Top 100 leading cybersecurity companies to watch in 2016 according to visiongain Cyber Report.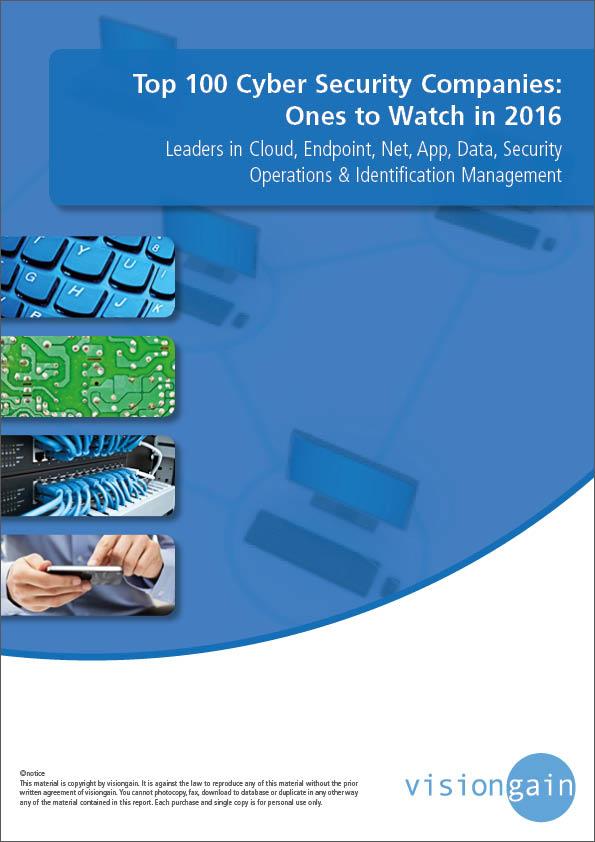 The cyber security market is going through a period of rapid growth and innovation as industry leaders and policymakers struggle to contain the effects of cyber-attacks and data breaches.
The latest report "Top 100 Cyber Security Companies: Ones to Watch in 2016" from business intelligence provider visiongain offers a comprehensive analysis of the top 100 cyber security companies.
The 356 page report provides clear detailed insight into the top 100 companies in the cyber security market. It reveals the key drivers and challenges affecting the market.
High-Tech Bridge is pleased to be a part of the Top 100 cybersecurity companies selected by visiongain analysts for continuous innovation and outstanding vision in cybersecurity.
Ilia Kolochenko, CEO and Founder of High-Tech Bridge, comments:
"At High-Tech Bridge, efficient and effective innovation is the first priority. Innovation shall solve practical business problems and help companies in a straightforward and simple way.
We are delighted that our continuous efforts are recognized and confirmed by one more global award".