API to test SSL/TLS security for PCI DSS requirements and NIST guidelines
January 5, 2016
High-Tech Bridge opens a free API to test SSL/TLS security for PCI DSS requirements and NIST guidelines.
High-Tech Bridge, a leading provider of web application security, is pleased to open a free API to test security and reliability of SSL/TLS implementation on any service for PCI DSS requirement, NIST guidelines and various industry best-practices.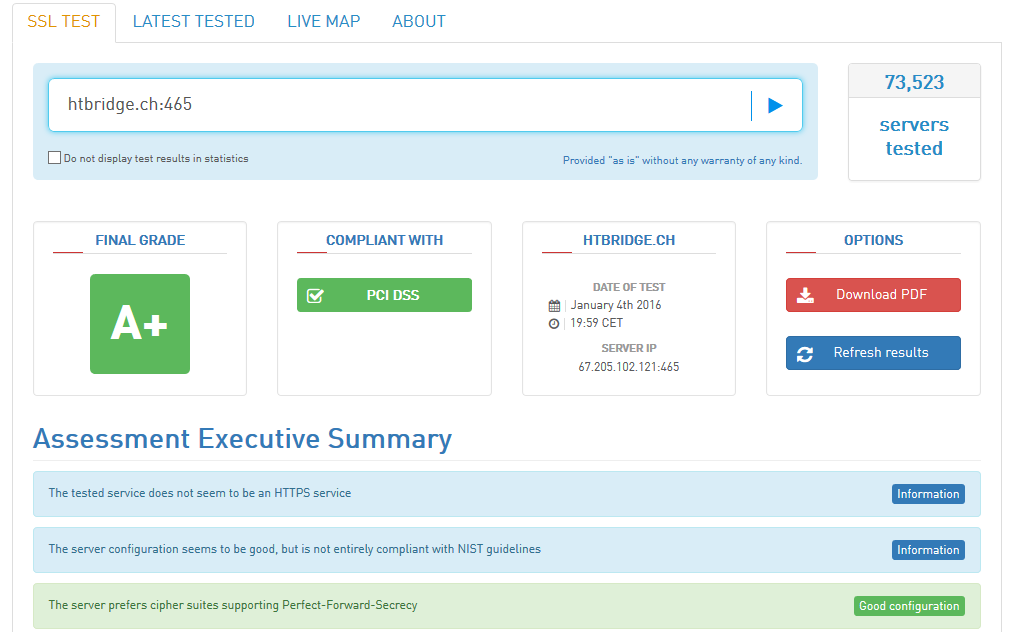 Free SSL/TLS Security Test by High-Tech Bridge
Free SSL/TLS security testing service was launched by High-Tech Bridge in October 2015, enabling anyone to test any service working over SSL-encrypted protocol (e.g. HTTPS, POP3S, IMAP3, SMTPS, LDAPS, FTPS, etc). Since then, almost 75'000 people tested their servers and significantly improved reliability and security of their data encryption, including leading email providers.
High-Tech Bridge has also recently implemented a Live SSL Security World Map showing the state of security of recently tested SSL/TLS servers located in all over the world.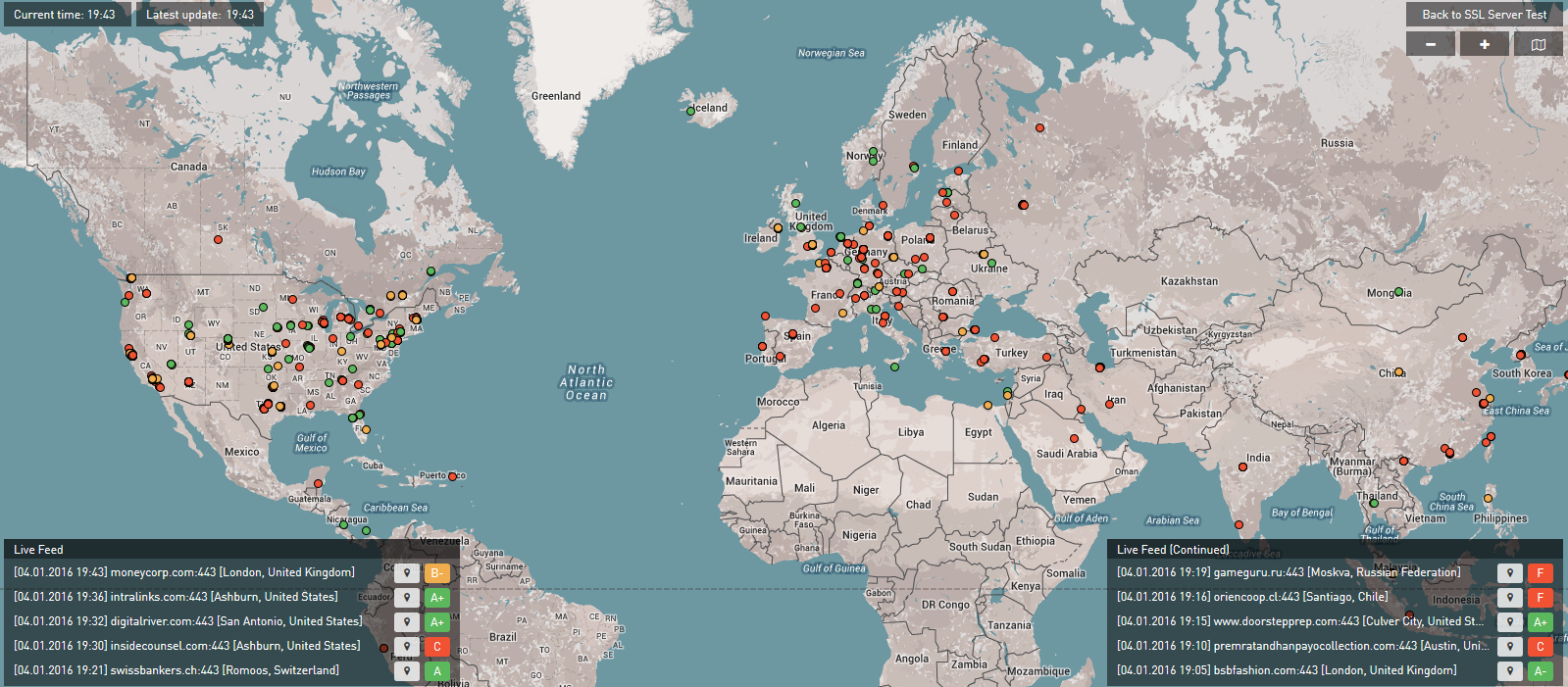 SSL/TLS Security Live World Map by High-Tech Bridge
Ilia Kolochenko, High-Tech Bridge's CEO and Chief Architect of ImmuniWeb® web security testing platform, says:
"At High-Tech Bridge we like sharing our knowledge and skills with other people, enabling them to make their technical infrastructure more secure and robust.
The new API will enable everybody to test reliability and security of their servers – not only web server, but many others such as email. Today many people associate SSL/TLS encryption only with HTTPS, but actually, there are far more protocols that rely on SSL encryption. Usually people forget to test security and reliability of non-HTTPS services, our free online testing service and the free API will change this situation.
We are currently working on other free online services aimed to make Web a safer place, stay connected."
About High-Tech Bridge
High-Tech Bridge is an award-winning web application security provider headquartered in Switzerland with offices in Geneva and San Francisco. High-Tech Bridge is ranked #37 in Cybersecurity 500 list among the most innovative security companies by Cybersecurity Ventures. High-Tech Bridge was also recently named a Top 100 cybersecurity company to watch in 2016 by visiongain market research. High-Tech Bridge's web security platform ImmuniWeb® is the recipient of many prestigious international and US awards.