Paul Wang Joins High-Tech Bridge's Advisory Board
November 1, 2018
With over 20 years of cybersecurity practice in all four Big 4 companies, Paul Wang will support High-Tech Bridge's sustainable global growth, competitive AI strategy and customer value creation.
Paul Wang joins High-Tech Bridge's Team as Advisory Board member and Executive Advisor to the CEO. Paul is a renowned Blockchain Enthusiast, Strategic Advisor, Cybersecurity Advocate and Member of the Advisory Board of Mt Pelerin and a university lecturer in Economic Crime Investigation.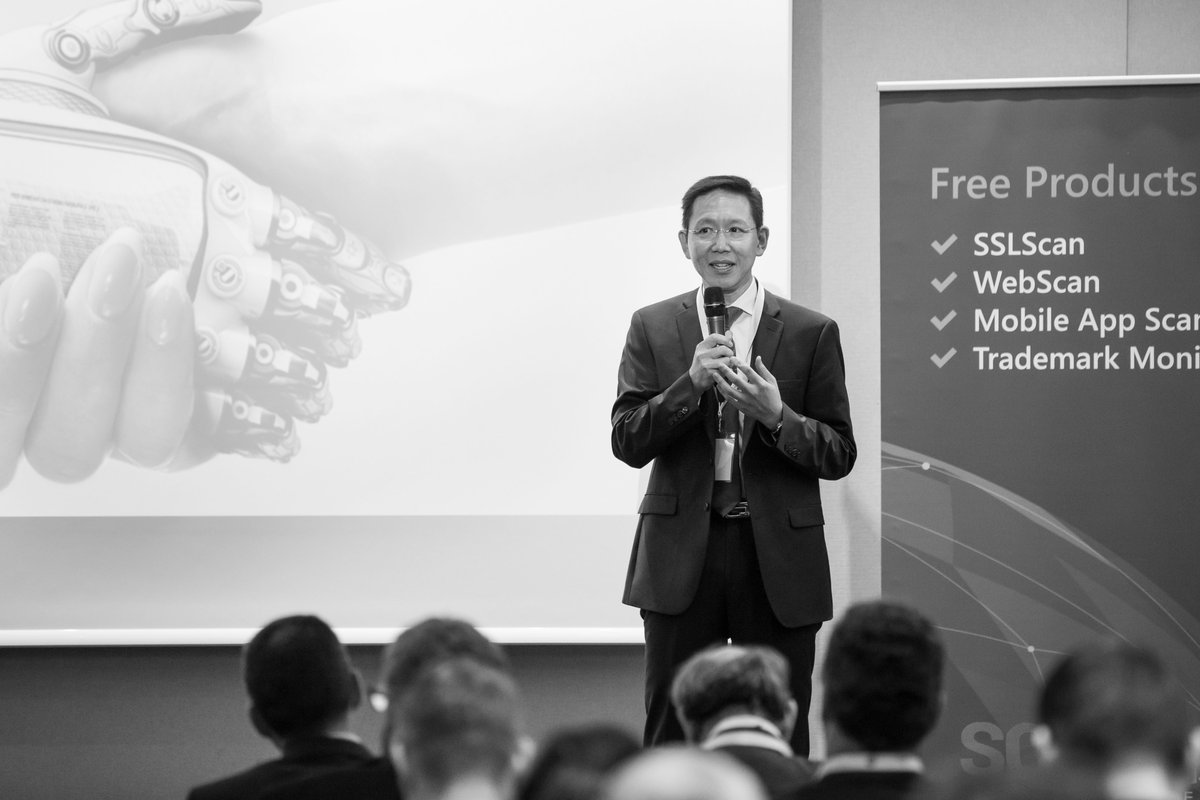 Closing Keynote by Paul Wang at Geneva Information Security Day 2018
With over 20 years of experience in Big 4 firms, Paul advises corporations in Strategy, Investigation, Infosec, Risk and Compliance. Previously, Paul was Partner, regional Head of Fraud Investigation & Dispute Services and Head of Forensic Technology at a Big 4 firm. He's widely solicited as a lecturer at conferences and seminars.
Ilia Kolochenko, High-Tech Bridge's CEO and Founder, says: "At High-Tech Bridge, we are honored and excited to welcome Paul. I know him for his outstanding capacity to innovate and his strong commitment to delivering value to customers. His immense industry experience, diversified and practical knowledge in information security and cutting-edge technologies - will boost the value ImmuniWeb® AI delivers to our clientele and partners. We look forward to innovating together and continue improving our award-winning technology."
Paul Wang, comments: "Having worked with Ilia first as a technical savvy engineer who then evolved into a business entrepreneur, I have been witnessing him building trustful relationships along with top competencies in the cybersecurity consulting world. High-Tech Bridge achievements are the true reflection of Ilia and his entire team ability to create and provide exclusive solutions allowing them to evolve into a sector embracing innovative technologies. I am delighted to join the team and look forward to contributing in successfully addressing the ecosystem needs proactively."