PwC and High-Tech Bridge announce strategic partnership to deliver web application security
July 14, 2015
PricewaterhouseCoopers Switzerland and High-Tech Bridge have announced a joint business relationship to bring innovative set of web application security services to their clients via ImmuniWeb®.
PricewaterhouseCoopers Switzerland and High-Tech Bridge have announced a joint business relationship to bring a new and innovative set of web application security services to their clients.
The joint business relationship will provide clients with access to High-Tech Bridge's innovative ImmuniWeb® application security testing service as part of PwC's market leading Threat and Vulnerability Management services.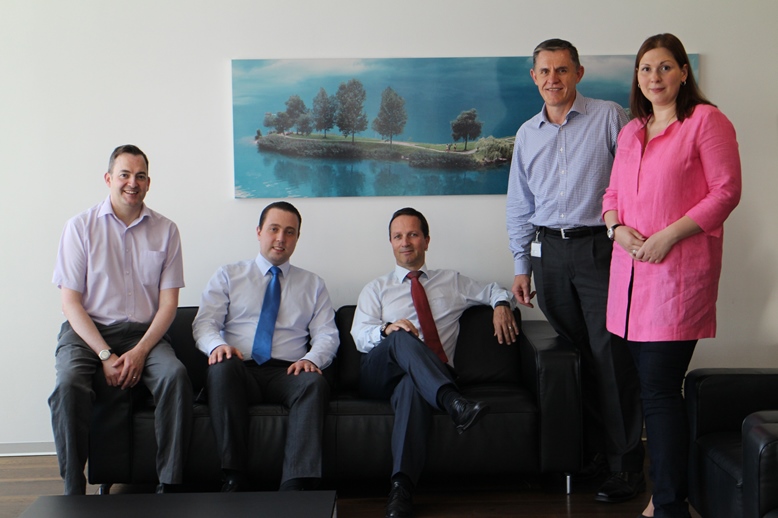 High-Tech Bridge's and PwC's management teams at PwC Zurich office
The growing sophistication of global cybercrime requires a cost-effective, technically efficient continuous web application security testing and monitoring service available 24/7. This vital function is perfectly accomplished by ImmuniWeb®, an on-demand web application security testing platform developed and supported by High-Tech Bridge.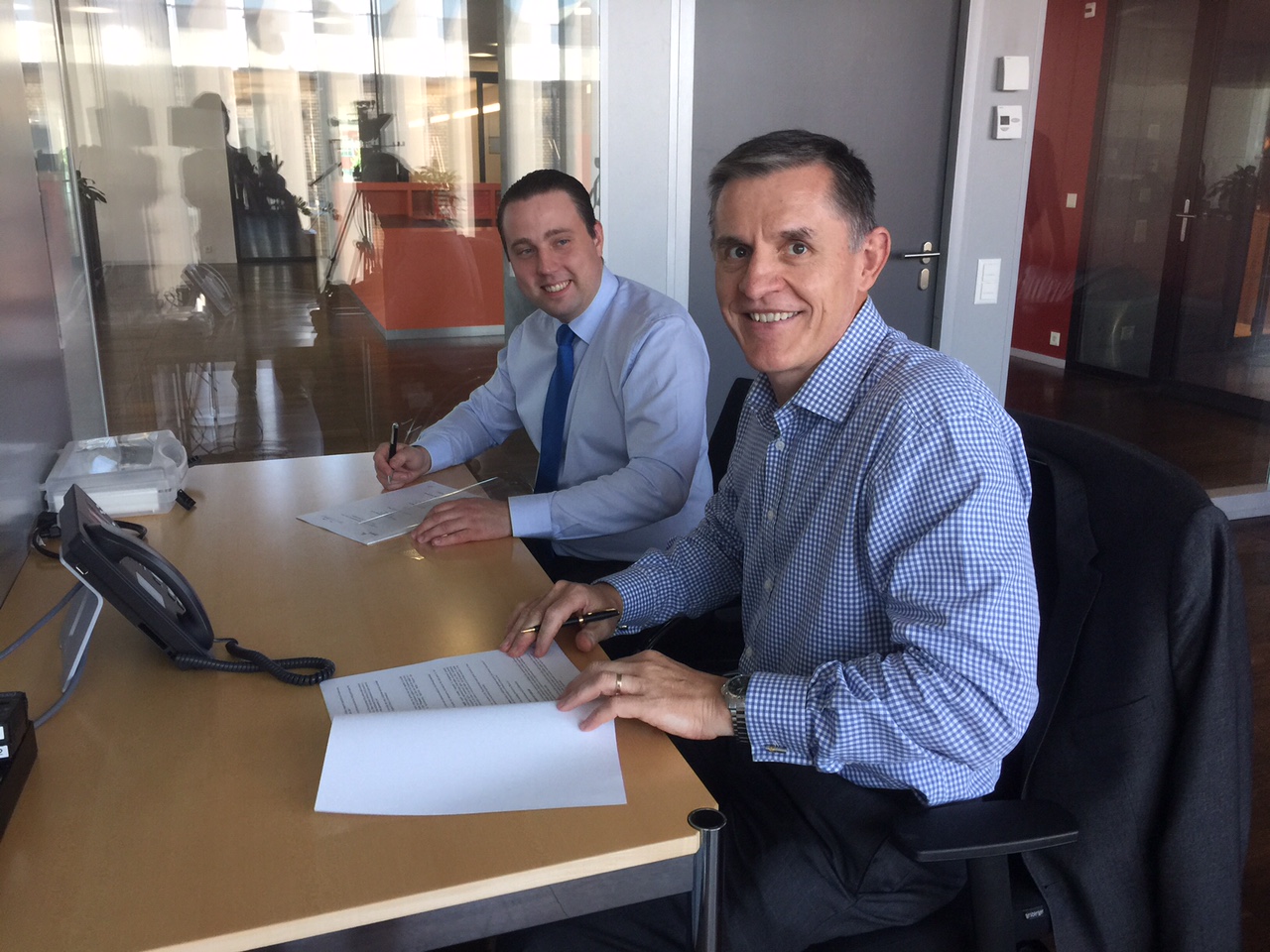 Ilia Kolochenko and Jan Schreuder
ImmuniWeb® security assessment combines both a managed vulnerability scanning technology with manual penetration testing performed in parallel by experienced security auditors.
This hybrid security testing technology detects the most complex vulnerabilities and guarantees zero false-positives in a manually-written assessment report. Assessment management is entirely web-based and is very flexible and simple to configure and manage.
ImmuniWeb® also helps clients to achieve and sustain PCI DSS compliance requirements 6.6 and 11.3 for their web applications.
"We are delighted to join our efforts with PwC to deliver highly efficient and effective web application security testing for companies and organizations. Today, web applications remain the weakest point in corporate cyber defense and they require special attention. Combining our innovative award-winning technology with PwC's experience will bring outstanding results to make the web a safer place. We look forward to continuing the innovation," said Mr. Ilia Kolochenko, High-Tech Bridge's CEO and ImmuniWeb® Chief Architect.
"Cyber-attacks on businesses are one of the top three concerns of CEOs today. The number of vulnerabilities in systems continues to grow. The PwC and High-Tech Bridge offering combines PwC's leading threat intelligence insights, risk assessment capability and operational management skills with the innovative ImmuniWeb® technical security testing service, helping our clients to better strategically align their investment in security to meet new and evolving cyber threats. High-Tech Bridge has been recognized for its work and innovation in application security testing. Together, we can help our clients by protecting their organizations with a continuous and competitive threat and vulnerability management solution," said Mr. Jan Schreuder, Partner, Cybersecurity Leader, PwC Switzerland.
About PricewaterhouseCoopers
PwC brings a multi-disciplinary approach to information and cyber security, addressing the key components of strategy, governance, risk and compliance, and people, processes and technology. PwC's approach to information security blends business insight with a broader view of risk. We help clients to pursue opportunities by understanding their business drivers and threats and building in appropriate security enablers.
PwC helps organizations and individuals create the value they're looking for. We're a network of firms in 157 countries with more than 195,000 people who are committed to delivering quality in assurance, tax and advisory services. Find out more and tell us what matters to you by visiting us at www.pwc.com.
PwC refers to the PwC network and/or one or more of its member firms, each of which is a separate legal entity. Please see www.pwc.com/structure for further details.
About High-Tech Bridge
Established in 2007, High-Tech Bridge helps companies from over 40 countries to prevent external data breaches and insider threats by providing them with vendor and product independent security consulting and auditing services. In 2012, analyst firm Frost & Sullivan recognized High-Tech Bridge as one of the market leading service providers in the ethical hacking industry. In 2013 High-Tech Bridge introduced the concept of hybrid web application security testing with the launch of ImmuniWeb®. Later ImmuniWeb® has been adopted as part of the UN International Telecommunication Union's (ITU) toolset for ensuring that the governmental websites of ITU Member States are secure. In 2015 Frost & Sullivan's Market Insight, dedicated to web application security assessment market, named ImmuniWeb® the most advanced hybrid on-demand web security testing service. In 2015 High-Tech Bridge has been ranked #65 at Cybersecurity 500, among the Top 100 of the most innovative cybersecurity companies to watch in 2015 according to Cybersecurity Ventures.