← Back to event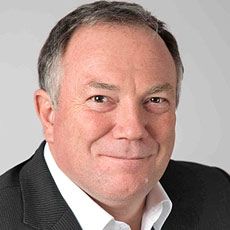 Barry Cook
Group Data Protection Officer | VFS Global | Dubai
View profile on Linkedin
VFS Global is the world's largest outsourcing and technology services specialist for governments and diplomatic missions worldwide. The company manages administrative and non-judgmental tasks related to visa, passport, identity management and other citizen services for its client governments enabling them to focus entirely on the critical task of assessment. With 2574 Application Centres and operations in 137 countries across five continents, VFS Global serves the interests of 58 client governments. The company has successfully processed over 165 million applications since its inception in 2001.

As group data protection officer, Barry Cook is responsible for supporting business units and central functions in all aspects of privacy compliance including the implementation of new initiatives, privacy risk tracking and DPA registrations. In his role he provides leadership on all privacy related matters and as well as operationalising the privacy framework across a range of client facing and internal activities in line with relevant data protection and privacy legislations.

A Certified Information Systems Security Professional (CISSP), Barry brings with him a rich experience of over 20 years in the overall Information Security, Data Privacy and Risk Management domain. Before joining VFS Global Barry was a privacy & data protection consultant. He has worked for leading multinational corporates such as Deutsche Bank, IBM, Sun Microsystems, Nestle and Pfizer. A Science (Honors) graduate in Integrated Engineering with Management, Barry is also an IBM Certified AIX Technical Expert (ATE).