Reducing Complexity and Costs of Application Security Testing
ImmuniWeb® AI Platform provides a full spectrum of application security testing, continuous web
security monitoring and security ratings solutions tailored for organizations of all sizes.
Application Security Testing Made Simple
Traditional Penetration Testing
and Vulnerability Scanning
High or unpredictable testing costs
Many vendors with overlapping solutions
Growing operational costs and complexity
Incomplete visibility of your digital assets
Incoherent and redundant testing
vs
Predictable, pay-as-you-go pricing
All-in-one platform with modular offering
Reduced complexity and lower operations costs
Holistic visibility of your digital assets and risks
Priority-based and risk-aware testing
Start with Asset Inventory and Security Ratings
Immuniweb® Discovery rapidly illuminates your external attack surface and risk exposure. Leveraging OSINT, it enumerates your external APIs, web and mobile applications, cloud storage, code repositories, domains, SSL certificates, IoT and NAS devices.
See what hackers can see
Visualize your external attack surface
Spot vulnerable & outdated software
Detect data leaks & Dark Web exposure
Get threat-aware security ratings
Reveal compliance issues
Testimonials and Customer References
ImmuniWeb is an efficient and very easy-to-use solution that combines automatic and human tests. The results are complete, straightforward and easy to understand. It's an essential tool for the development of the new digital activities
Didier Ramella
CISO

ImmuniWeb is the best and simplest way to secure your business online. It's really fantastic experience to get report with zero false positive with detailed actions how to resolve problems and remove vulnerabilities. I think ImmuniWeb is definitely the best alternative to pen testers. As well as a way to save on staff and other costs. I am glad that I can get it all without any hidden costs and without complicated licensing schemes
Nika Vachridze
Senior Information Security Officer
ImmuniWeb significantly enhanced our vulnerability assessment capacity. It's an indispensable tool for continuous auditing of web based systems
Viktor Polic
Chief Security Officer
ImmuniWeb provides accurate assessment on the security posture of our cloud-based applications. The report provided is concise and easy to read with sound advisories on the necessary steps to fix the issues. What impressed me most was that no false-positive was listed and the vulnerabilities are real. ImmuniWeb certainly gives us the right level of assurance that our cloud-based applications are safe and 'good-to-go' before we deploy them out to production
Lee Chye Seng
Director, Learning Systems and Applications
ImmuniWeb is an invaluable tool for iPresent with both automated and manual penetration testing. The fantastic manual testing has found even the most hidden and complicated bugs in our security and ImmuniWeb has delivered first class knowledge. The self-service interface also gives us great control to schedule and monitor tests when we need them
Neil Bostrom
Chief Technical Officer
ImmuniWeb is a great innovative service that brings unbeatable ROI. It is undoubtedly the best way to quickly and easily guarantee your customers that their data is safe with you - and yours too by the way! Efficient and effective!
Jean-Michel Beylard-Ozeroff
Head of IT
State of Application Security at S&P Global World's 100 Largest Banks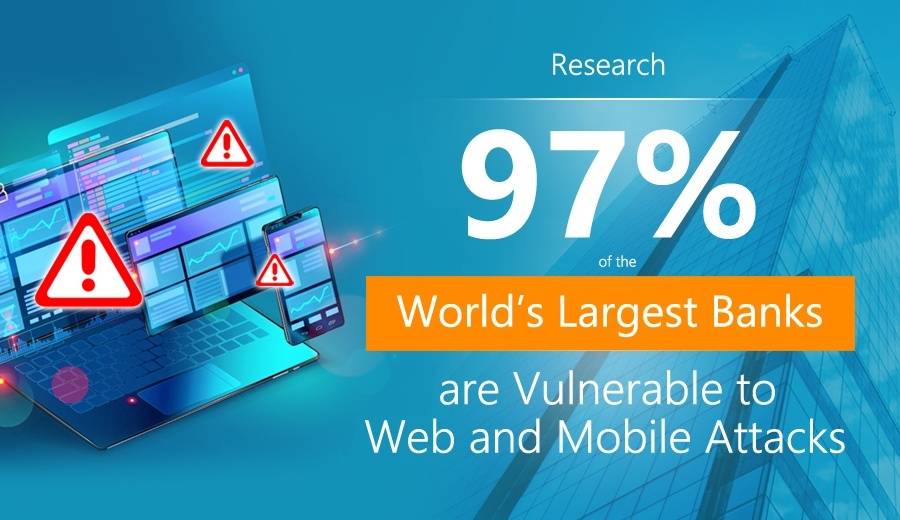 85%

of e-banking web applications failed

GDPR compliance test

49%

of e-banking web applications failed

PCI DSS compliance test

92%

of mobile banking applications contain

at least 1 medium-risk security vulnerability

100%

of the banks have security vulnerabilities or

issues related to forgotten subdomains
State of Application Security at FT 500 Largest Companies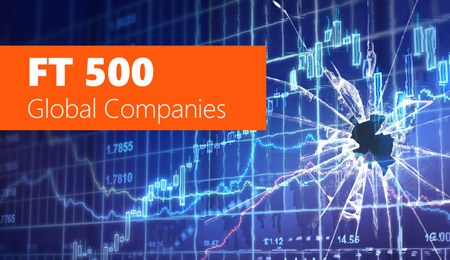 70%

of FT 500 can find access to some of their

websites being sold on Dark Web

92%

of external web applications have exploitable

security flaws or weaknesses

19%

of the companies have external

unprotected cloud storage

2%

of external web applications are

properly protected with a WAF
View Report

Supported by ITU
—
Security tests
performed