ImmuniWeb is an efficient and very easy-to-use solution that combines automatic and human tests. The results are complete, straightforward and easy to understand. It's an essential tool for the development of the new digital activities

Didier Ramella
CISO
We used ImmuniWeb for some of our products and we have been highly satisfied from the provided service as valid vulnerabilities with no false positives were identified. The report ImmuniWeb delivered to us was quite clear in terms of the classifications and the description of the identified vulnerabilities, linking to the corresponding CVE and the fix recommendations. We recommend ImmuniWeb to other vendors to make their web products secure

Saeed Sedghi
Senior Security Engineer
ImmuniWeb is the best and simplest way to secure your business online. It's really fantastic experience to get report with zero false positive with detailed actions how to resolve problems and remove vulnerabilities. I think ImmuniWeb is definitely the best alternative to pen testers. As well as a way to save on staff and other costs. I am glad that I can get it all without any hidden costs and without complicated licensing schemes


Nika Vachridze
Senior Information Security Officer
ImmuniWeb provides an easy to use interface and detailed reports that help increase our confidence in the security of our application

John Crewe
Chief Operations Officer
ImmuniWeb is straightforward, flexible and time saving. Reports are easy to read, pragmatic and help prioritizing in solving issues. A very good adding to our security toolbox, that integrates efficiently in our development process

Marc Furrer
Head of IT & Security
ImmuniWeb provides very good assessment about security pentest. Reports are easy to read and can be provided to developers. Efficient, easy, what else…

Thibaud Collin
Security Engineer
We recommend services provided by ImmuniWeb. After the assessment, it took less than three days to receive a report supported by sound advisories with clear steps for fixing our website's issues. The report itself comes with all of the vulnerabilities listed and is extremely accurate. ImmuniWeb certainly saved us time and money and showed the right combination of advanced expertise with a practical working approach at a reasonable price.

Nuykin Andrey
Chief Information Security Officer
From the start, the use of the ImmuniWeb was easy. The registration page prompts the user for all the information required for a successful assessment. The assessment was completed with no impact to the website operations. The report itself was very detailed but at the same time clearly explained the risk at "executive level" too. This would be a great assistance in taking the report to senior management. I would have no hesitation in recommending the ImmuniWeb service to other security professionals

Barry Cook
Associate Director IT Security EMEA & APAC
We believe ImmuniWeb platform would definitely address the common weaknesses seen in manual assessments. The AI-assisted platform not only automates the assessments, but also, executes them in a continuous, consistent and reliable fashion. Admittedly, the platform would definitely add quick wins and great ROI to its customers on their investment.

Abuhaneefa Fayaz
Information Security Officer
ImmuniWeb is a great innovative service that brings unbeatable ROI. It is undoubtedly the best way to quickly and easily guarantee your customers that their data is safe with you - and yours too by the way! Efficient and effective!

Jean-Michel Beylard-Ozeroff
Head of IT
We had the opportunity to test ImmuniWeb web security testing platform and the results were accurate and correct. The support we had, was above-average, with a very fast response time. The assessment process itself is intuitive to handle

Sven Rieder
Security Analyst
The security assessment was extremely useful and highlighted some minor but interesting vulnerabilities on our web site that are being addressed

Marco Obiso
Cybersecurity Coordinator
ImmuniWeb significantly enhanced our vulnerability assessment capacity. It's an indispensable tool for continuous auditing of web based systems

Viktor Polic
Chief Security Officer
Thanks to the security audit conducted with ImmuniWeb, it was possible to assess and address the weaknesses identified. The ImmuniWeb approach is the right combination of a high level of expertise with an efficient working methodology

Marco Molteni
Head of Security Service (IT and logistics)
ImmuniWeb provides accurate assessment on the security posture of our cloud-based applications. The report provided is concise and easy to read with sound advisories on the necessary steps to fix the issues. What impressed me most was that no false-positive was listed and the vulnerabilities are real. ImmuniWeb certainly gives us the right level of assurance that our cloud-based applications are safe and 'good-to-go' before we deploy them out to production

Lee Chye Seng
Director, Learning Systems and Applications
ImmuniWeb is easy to use and to parameterise. The test can be initiated any time which is an advantage. The reports are clear, easy to read and contain useful information on detected vulnerabilities and possible remediation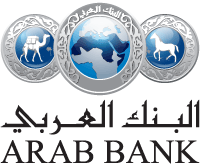 Vincent Robert
Project Management Office
We engaged ImmuniWeb to conduct an initial security assessment of one of our web applications and have been very happy with the service. It was very easy to setup and the report was quite thorough. We will do a more in depth assessment at a later date and will definitely recommend their services

Evan Tait-Styles
Chief Technical Officer
ImmuniWeb is an invaluable tool for iPresent with both automated and manual penetration testing. The fantastic manual testing has found even the most hidden and complicated bugs in our security and ImmuniWeb has delivered first class knowledge. The self-service interface also gives us great control to schedule and monitor tests when we need them

Neil Bostrom
Chief Technical Officer
The Security assessment process proposed by ImmuniWeb is very efficient in time and in money. Results are already available the day after the assessment, clearly exposed and identified vulnerabilities are precisely described allowing a rapid understanding of the issue and related possible solutions

Dario Mangano
Head of Information Systems
ImmuniWeb web security platform helped us to identify and remediate weak points in our IT architecture. ImmuniWeb simplicity, rapidity and assessment report accuracy exceed our initial expectations from this type of service

Denis Loshakov
IT System Administrator
ImmuniWeb is a simple and effective solution that shows the current security of company's website at a reasonable price, known in advance

Dimitri Beetschen
Head of Information System
ImmuniWeb provides a highly customisable solution that monitors our asset 24/7 and the customer support replies very quick before and after sale. The sales process is smooth and the sales team synced with their tech team seamlessly and recommend the hybrid solution instead of the most expensive solution. And eventually the price is lower than we expected. Hope it support SAST and network pentesting in the future

Kevin Zhang
Chief Technical Officer
Our company is specialized in the financial and banking sectors which requires integration of reliable and powerful tools to guarantee the security of our customers' data. Immuniweb provides essential solutions for our 150 dedicated servers deployed around the world. The analysis and pentesting tools are extremely efficient and the Immuniweb team is very responsive, which makes it much easier for us to work together. We absolutely recommend the solution to all IT professionals

Thierry Meimoun
CEO
ImmuniWeb Discovery is a powerful and user-friendly solution that combine different type of tests, the results are complete and easy to understand, it provides us with a detailed actions on how to resolve vulnerabilities with great control. Now we can easily get Realtime security posture view on our external environment.


Khaled Sultan
Security Consultant