Barracuda WAF
More than 200,000 global customers trust Barracuda to safeguard their employees, data, and applications from a wide range of threats. Barracuda provides easy, comprehensive and affordable solutions for email protection, application and cloud security, network security and data protection. We are continually innovating to deliver tomorrow's security technology, today.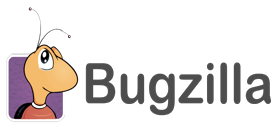 Bugzilla
Bugzilla is an open-source issue/bug tracking system that allows developers to keep track of outstanding problems with their product.
CA Agile Central
Rally (formerly CA Agile Central) is an agile project planning and management tool designed to help enterprise teams adopt and implement agile methodologies.
F5 Big-IP ASM WAF
F5 can help you secure and deliver extraordinary digital experiences by simplifying traditional application delivery, enabling modern app delivery at scale, securing every application wherever it's deployed, and using data to unlock the value of insights and automation.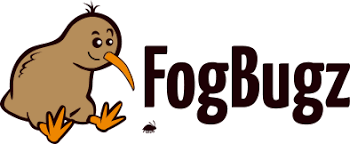 FogBugz
FogBugz is an integrated web-based project management system featuring bug and issue tracking, discussion forums, wikis, customer relationship management, and evidence-based scheduling originally developed by Fog Creek Software.
Fortinet FortyWeb WAF
FortiWeb, Fortinet's Web Application Firewall, protects your business-critical web applications from attacks that target known and unknown vulnerabilities.
GitHub Issue Tracker
GitHub is a great place to easily share and collaborate on your issues.
Imperva SecureSphere WAF
Protect your applications in the cloud and on-premises with the same set of security policies and management capabilities. Safely migrate apps while maintaining full protection.
JIRA
JIRA is a tool developed by Atlassian used for bug tracking, issue tracking, and project management.
Mantis
MantisBT is an open source issue tracker that provides a delicate balance between simplicity and power.
MicroFocus ALM
ALM/Quality Center is an application lifecycle management tool for software quality assurance and test management to deliver apps quickly with confidence.
MicroFocus ArcSight Logger
Micro Focus ArcSight Logger is a comprehensive solution for security event log management for easier compliance and efficient log search.
Qualys WAF
Qualys Web Application Firewall (WAF) is a virtual appliance-based service that reduces the operational cost and complexity of application security.
Redmine
Redmine is a flexible project management web application written using Ruby on Rails framework.
Splunk
Splunk is a software platform to search, analyze and visualize the machine-generated data gathered from the websites, applications, sensors, devices etc.

Trac
Trac is an open-source, web-based project management and bug tracking system.
YouTrack
Issue Tracking and Project Management Tool for Agile Software Teams.
Zoho Bug Tracker
Zoho BugTracker is an online collaborative bug tracking software that is easily customizable and helps make better software.