Asana
From the small stuff to the big picture, Asana organizes work so teams are clear what to do, why it matters, and how to get it done.
Azure DevOps
Collaborative software development tools for the entire team
Previously known as Team Foundation Server (TFS), Azure DevOps Server is a set of collaborative software development tools, hosted on-premises. Azure DevOps Server integrates with your existing IDE or editor, enabling your cross-functional team to work effectively on projects of all sizes.
Barracuda WAF
The Barracuda Web Application Firewall protects applications, APIs, and mobile app backends against a variety of attacks including the OWASP Top 10, zero-day threats, data leakage, and application-layer denial of service (DoS) attacks.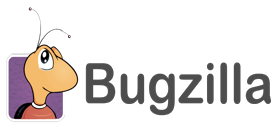 Bugzilla
Bugzilla is an open-source issue/bug tracking system that allows developers to keep track of outstanding problems with their product.
Rally
Rally is an enterprise-class platform that's purpose-built for scaling agile development practices.
DefectDojo
DefectDojo is an open-source application vulnerability correlation and security orchestration tool.
F5 Advanced WAF
Advanced Web Application Firewall (WAF) Protect your apps with behavioral analytics, proactive bot defense, and application-layer encryption of sensitive data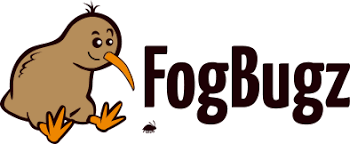 FogBugz
FogBugz project management software helps you spend less time on managing, and more on creating your digital masterpiece. Align your team under a common purpose that allows you to plan, track and release great software.
FortiWeb WAF
FortiWeb, Fortinet's Web Application Firewall, protects your business-critical web applications from attacks that target known and unknown vulnerabilities.
Imperva WAF
Imperva Web Application Firewall analyzes traffic to your applications to stop these attacks and ensure uninterrupted business operations.
JIRA
Jira Software is built for every member of your software team to plan, track, and release great software.
Mantis
MantisBT is an open source issue tracker that provides a delicate balance between simplicity and power.
Micro Focus ALM/Quality Center
Govern and control application lifecycle management activities to improve quality and ensure the application delivers expected business value.
MicroFocus ArcSight Logger
Micro Focus ArcSight Logger is a comprehensive solution for security event log management for easier compliance and efficient log search.
Pivotal Tracker
Pivotal Tracker is the agile project management tool of choice for developers around the world for real-time collaboration around a shared, prioritized backlog.
Qualys WAF
Qualys Web Application Firewall (WAF) is a cloud service for scalable, simple and powerful protection of web applications.
Redmine
Redmine is a flexible project management web application written using Ruby on Rails framework.
R&S®Web Application Firewall
R&S®Web Application Firewall protects business critical web applications from threats and from known and unknown attacks, including the OWASP Top 10.
ServiceNow
With the Now Platform, anyone can digitize and automate departmental and cross-enterprise workflows, optimize business processes for resiliency, and mitigate risk, all on one cloud-based platform.
Splunk
Splunk is a software platform to search, analyze and visualize the machine-generated data gathered from the websites, applications, sensors, devices etc.

Trac
Trac is an enhanced wiki and issue tracking system for software development projects.
YouTrack
The project management tool designed for agile teams.
Zoho BugTracker
A simple, fast and scalable bug tracking software that helps you manage bugs easily and deliver great products on time.