ImmuniWeb® On-Demand
ImmuniWeb® On-Demand leverages our proprietary Multilayer Application Security Testing technology for rapid, reliable and DevSecOps-enabled web penetration testing. It combines our award-winning Machine
Learning and AI technology with scalable and cost-effective manual web security testing.
Turnkey Web Penetration Testing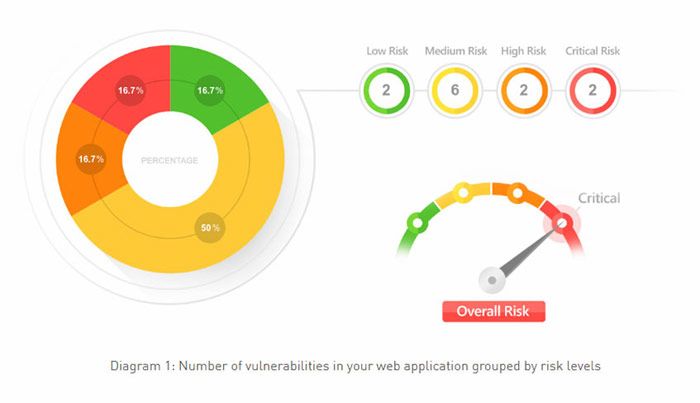 Comprehensive Testing
Full coverage of OWASP Testing Guide, including API and business logic testing.
Accurate Reporting
Zero false-positives SLA for every project and actionable remediation guidelines.
DevSecOps Tailored
24/7 technical support, integration with most popular WAF, SDLC and CI/CD tools.
How It Works
1
Pick up a web
application or API
2
Customize and
schedule your audit
3
Download your
remediation report
Standards & Methodologies
We leverage in-house application security testing methodologies in combination with:
OWASP Testing Guide
NIST SP 800-115 Technical Guide to Information Security Testing and Assessment
PCI DSS Information Supplement: Penetration Testing Guidance
FedRAMP Penetration Test Guidance
ISACA's How to Audit GDPR


We follow international standards to report security vulnerabilities:
Common Vulnerabilities and Exposures (CVE) Compatible
Common Weakness Enumeration (CWE) Compatible
Common Vulnerability Scoring System (CVSSv3)
Vulnerability Coverage Datasheet
Injection Flaws

Any other "High" Risk Vulnerabilities

Buffer Overflows

Cross-Site Scripting (XSS)

Insecure Cryptographic Storage

Improper Access Control

Insecure Communications

Cross-Site Request Forgery (CSRF)

Improper Error Handling

Broken Authentication and Session Management
ImmuniWeb® On-Demand Packages