← Back to event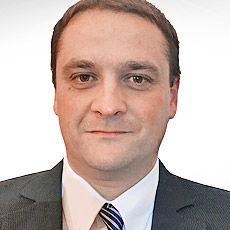 Marco Rottigni
Chief Technical Security Officer EMEA | Qualys | Italy
View profile on Linkedin
Marco Rottigni, 47 years, has over 29 years of experience in IT and Security.

His career began in 1989 at Leasinvestment as IS Manager.

In 1993 he moved to IDEAssociates/ARANEX, US company specialized in Intranet/Internet solutions for IBM hosts, as a PC & Communication Engineer for Europe. Next, he worked for Esker, a French company offering host access solutions, as a Technical Manager. In 1998 he joined Santa Cruz Operations (SCO) as Technical Services Manager for Italy, Turkey, Greece and Cyprus.

In 2001 he joined of Stonesoft Italy as a Senior Technical Consultant, taking care of presales support, channel training, technical demos and marketing presentations of products and StoneGate technology and project management with Partners.

In 2007 he has been appointed Solution Architect. Part of Stonesoft Corporate Product Management, his role was about linking strategic projects and customers to research and development in Stonesoft. Later on in 2009 he took responsibility as a Product Manager of Stonesoft SSL VPN, coordinating three development teams in Sweden, Finland and France.

In 2013 McAfee acquired Stonesoft, appointing him as Senior Network Security Specialist, while a couple of years later he joined FireEye where he was first Consulting Systems Engineer for strategic projects in Italy, Greece and Cyprus, and later Sr. Product Marketing Manager for EMEA with responsibility for competitive positioning and defining the messaging throughout the region.

In 2018 he joined Qualys as Chief Technical Security Officer for EMEA Region.

His responsibility is to deliver Qualys technical vision, to pitch Qualys unique advantages and competitive differentiators to strategic customers and partners, while collecting feedback about customers experience with Qualys solutions across the EMEA region.