← Back to event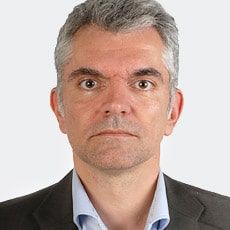 Viktor Polic
CISO, Head of Information Security and Assurance Services | International Labour Organization (ILO) | Switzerland
View profile on Linkedin
Viktor Polic is chief of Information Security and Assurance Services at International Labour Organisation (ILO), a specialized agency of the United Nations. He's 25-year career in the IT industry spans multilateral financial, humanitarian, standardization and development public sector organizations (ITU, UNCC, UNHCR).

Viktor conducts research in cryptography, data protection regulation, and risk management. Since the Internet bubble, he is teaching computer science and telecommunications courses as adjunct faculty at Webster University in Geneva. Viktor is a member of the Scientific Committee for Advanced Studies in Information Security at the University of Geneva. He advocates for advancement in information security as an author in journals and his personal blog (blog.cybersymbiosis.com), and as a speaker at numerous international security conferences.

Viktor holds a Ph.D. in Cryptography and Advanced Protection Systems, MA in Computer Resources and Information Management, and BSc. in Computer Science. He is a member of (ISC)2, ISACA and IACR.