Ranbir Sahota
Chief Media Officer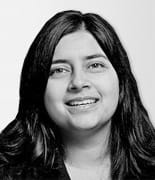 Ranbir is an award-winning Public Relations Specialist. With a BA Hons degree in German and Russian, and a Post Graduate Diploma from the Chartered Institute of Marketing, she started working life at German manufacturing giant Siemens.
Since then, Ranbir has held roles at leading UK PR agencies promoting B2B and technology companies. From telecoms giants to innovative start-ups, Ranbir has been instrumental in securing exposure both in the UK and internationally.
Today, for ImmuniWeb, Ranbir provides strategic PR advice and manages day-to-day media relations.
Back to List