Stéphane Koch
Executive Vice President, Board Member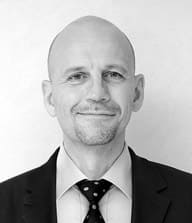 Stephane is a recognized public speaker, lecturer and expert in cybersecurity, cybercrime and privacy. A Sergent in Swiss Army Special Forces, he holds a Master of Advanced Studies (MAS) degree in Economic Crime Investigation, and a degree of Specialist in Public Relations (ISRP).
He is also a Member of the scientific board of the Master of Advanced Studies on Competitive Intelligence and Monitoring at the Geneva High School of Management. Stephane is a trainer and expert for the Institute of Economic Crime Investigation Institute (ILCE), the Swiss Institute of Public Relations (ISRP), the SAWI, the University of Geneva (MAS Infosec), visiting lecturer at the Ecole de Guerre Economique de Paris.
Since 2003, Stephane is a Senior Online Security advisors for Reporters Without Borders (RSF) where he led a series of workshops on information security for journalists in various Institutes and Universities all around the world.
Back to List