Airbus Suppliers Hit in State-Sponsored Attack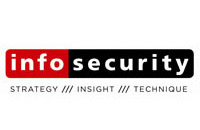 By Phil Muncaster for
Infosecurity Magazine
Monday, September 30, 2019
Airbus has been forced to take action after a possible Chinese state-sponsored hacking operation was detected targeting multiple suppliers over the past year, according to reports.
Ilia Kolochenko, CEO of web security firm ImmuniWeb, added that third party risk management is still at an early stage in many organizations.
"The situation is largely exacerbated by different national and regional standards and best practices, often incompatible or contrariwise overlapping," he argued.
"Globally recognized standards, such as ISO 27001, 27701 and 9001, can definitely ensure a baseline of security, privacy and quality assurance amid suppliers. One should, however, bear in mind that they are no silver bullet and some additional monitoring of suppliers handling critical business data is a requisite." Read Full Article