Alleged Neo-Nazis Post WHO and US Gov Log-ins Online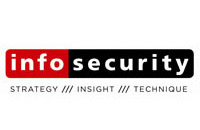 By Phil Muncaster for
Infosecurity Magazine
Thursday, April 23, 2020
The BBC, which revealed the news of Twitter's takedown efforts, claimed that at least some of the data was sourced from old attacks.
Ilia Kolochenko, founder and CEO of web security company ImmuniWeb, explained that stolen credential lists like this are widely available on dark web marketplaces and hacking forums.
"Most of these types of password collections contain a considerable number of redundant, outdated or even deliberately fake data. Given that most business-critical systems now use 2FA and other security mechanisms to prevent password-reuse attacks, I don't see any material risks stemming from the reported 'leak'," he added.
"The impacted organizations should, however, rapidly conduct an internal investigation to ascertain they didn't fall victims to a sophisticated data breach amid the pandemic." Read Full Article