Expert Predictions: The Impact Of The Silicon Valley Bank Collapse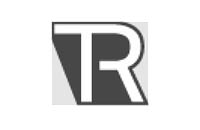 By Dana Leigh for
TechRound
Wednesday, March 15, 2023
As the news of the Silicon Valley Bank collapse rippled through the start-up sector, many businesses were left feeling uncertain about their future.
We asked a panel of experts to comment on what the impact of this historical event could be:
Dr. Ilia Kolochenko, Founder at ImmuniWeb
"The sudden downfall of Silicon Valley Bank provides unmissable opportunities for cybercriminals. We should expect a surge of sophisticated spear-phishing campaigns, imitating governmental notifications on rescuing SVB funds or third-party offering facilitated access to loans, targeting countless startups and tech companies affected by the sudden collapse.
"Emotionally exhausted and desperate victims will likely be much less prudent and may become a low-hanging fruit for perfidious cyber gangs.
"Worse, with tools such as ChatGPT, even unskilled cybercriminals can generate high-quality phishing emails, asking for sensitive financial or personal data. More sophisticated criminals may even rent "clean" US phone lines and offer by email to call a "loan officer" to get a credit in one business day, catching psychologically vulnerable victims off guard after talking to the fake loan officer – who may be fluent in English and otherwise trustworthy. Most people will then blindly trust any further communications by email.
"Sadly, victims of such incidents will unlikely get any coverage by cybersecurity insurance. Therefore, anyone who receives an email in relation to the SVB rescue, loan or credit must carefully scrutinize its content and authenticity before replying or clicking on any links. Likewise, double-check who is calling or texting you, as if the offer is too good to be true, it is very likely indeed too good to be true." Read Full Article