Former US Intel Operatives Fined $1.6M For Hacking For A Foreign Govt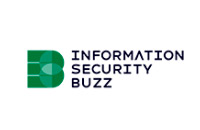 Three former intelligence operatives are to pay $1.6M to resolve criminal charges after working as mercenary hackers for the United Arab Emirates government.
The U.S. government has entered a Deferred Prosecution Agreement (DPA) with the defendants – Marc Baier, Ryan Adams, and Daniel Gericke – who, between 2016 and 2019, provided their services to a company that ran sophisticated hacking operations for the UAE government against various targets. The defendants were part of a clandestine unit named Project Raven, which helped the UAE spy on its enemies.
Experts Comments
Ilia Kolochenko (Founder and CEO, ImmuniWeb): The $1.6 million DPA is a good reminder to the US penetration testing community that many offensive operations in digital space are now regulated. The US has a compelling national interest to prevent advanced cyber arms, such as 0day RCE vulnerabilities in iOS, from leaving the country and serving foreign interests. The problem is that in the future the thin line between mere provision of penetration testing services and the development of cyber arms will blur even more, making some of the most skilled cybersecurity professionals restricted to work for foreign entities unless authorized under ITAR. Other Western countries will probably enforce similar regimes to prevent hostile foreign nations from exploiting their cyber knowledge base and talent. Read Full Article