ImmuniWeb launches a free cloud security test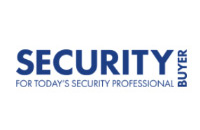 With ImmuniWeb's cloud security test you don't need to enter your cloud credentials, contrasted to most open-sourced or commercial cloud monitoring tools that require IAM credentials to enumerate your cloud assets and instances. Another feature is coverage of medium-sized cloud service providers, such as Oracle Cloud or IBM Cloud. Moreover, many regional players like SberCloud from Russia or Chinese Alibaba Cloud are also on the radar, helping organizations to detect regional cloud presence or shadow cloud accounts.
Ilia Kolochenko, Chief Architect & CEO at ImmuniWeb said: "Cloud providers, such as AWS, have a full spectrum of powerful tools and services that can instantly detect and automatically remediate misconfigurations in their cloud environments. Unfortunately, many organizations of all sizes struggle to properly implement Cloud Security Posture Management (CSPM) due to complexity or lack of technical skills.
Most of the existing commercial solutions and open-source tools also require a cloud IAM account to enumerate and then assess security of your cloud assets. Our flagship ImmuniWeb Discovery does not require your cloud credentials and leverages our proprietary discovery techniques to enumerate your cloud attack surface.
Today, to provide small businesses, universities and colleges, and municipal governments with a possibility to quickly detect their unprotected cloud storage, we are excited to enhance our free Community Edition with the new cloud security test. We will soon implement such features as free continuous monitoring and API to further simplify its usage and integration into existing CSPM and incident response processes. More exciting announcements are coming soon, please stay tuned."
In order to get a comprehensive snapshot of your multi-cloud attack surface enhanced with a history of previous security incidents discoverable on the Dark Web, you may try ImmuniWeb Discovery that detects the full spectrum of publicly accessible cloud instances, APIs and services in over 50 public cloud environments. Read Full Article