Pay up, or forget your Google ads revenue!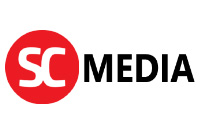 By Chandu Gopalakrishnan for
SC Media
Tuesday, February 18, 2020
An email-based extortion scheme is demanding bitcoins from website owners who serve banner ads through Google's AdSense programme, reported security researcher Brian Kerbs. Perpetrators of the scam threaten to flood the publisher's ads with malware and junk traffic, forcing Google's automated anti-fraud systems to suspend the user's AdSense account for suspicious traffic.
Google AdSense is not the only technology service whose anti-fraud systems are regularly abused by cyber-criminals, commented ImmuniWeb CEO Ilia Kolochenko.
"For instance, in some social networks, an account can easily get banned for the influx of fake followers, and extortion of popular accounts is on the rise. Worse, it is extremely time-consuming to get your account unblocked, and virtually impossible to recover any loss of revenue caused by a block," he said.
"Threats to flood websites with garbage traffic are perfectly feasible, being very simple and cheap. Most likely, such attacks will indeed trigger some problems with Google Ads." Read Full Article