Will the AI Boom Rewrite the Job Description for General Counsel?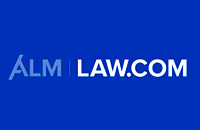 By Trudy Knockless for
Law.com: Corporate Counsel
Wednesday, May 24, 2023
Additionally, GCs will need to understand how AI is being used throughout their companies and the risks associated with those applications, such as trademark or copyright infringement or privacy violations, said Tam Pham, a managing director on Major, Lindsay and Africa's in-house counsel recruiting team.
Indeed, as AI adoption grows, so too will litigation related to issues like copyright, unfair competition and privacy, said Ilia Kolochenko, CEO of Switzerland-based ImmuniWeb, which provides security for web and mobile applications.
Kolochenko said one reality that legal chiefs need to appreciate is that generative AI has many limitations.
"ChatGPT is not intelligent," he said. "It's ingesting and predicting the most frequent, most popular next word to put in a correct sequence. So when you understand the underlying technology and you understand that it has nothing to do with our brain and human intelligence, you'll probably feel more comfortable using it." Read Full Article