IT Asset Management Benefits
and Importance
Any company from any field of activity today has IT assets. With the growing value
of corporate information, the task of proper IT asset management
becomes relevant for each company.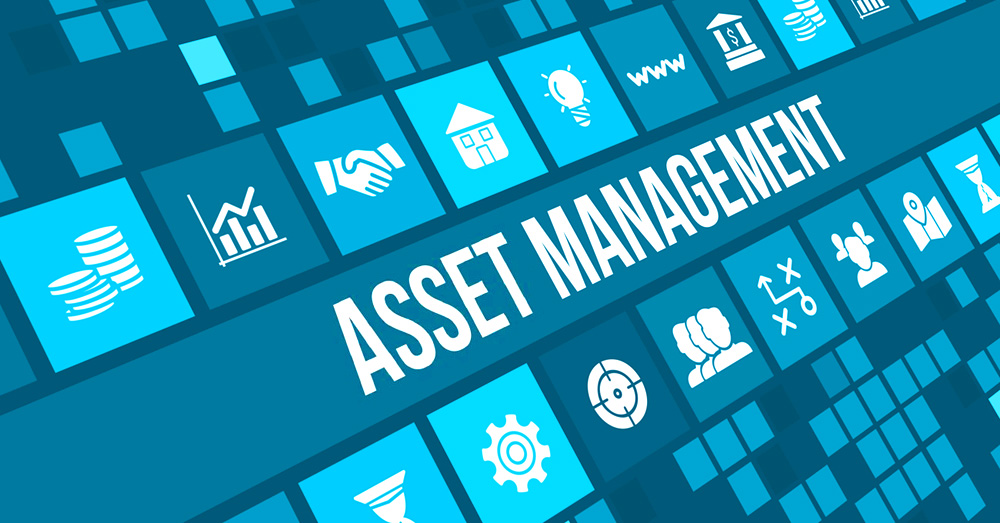 IT Asset Management Benefits and Importance
What Is IT Asset Management
Now it is almost impossible to imagine doing business without the use of information technology. Assets are software, hardware, and any other subjects owned by the company. Most often, assets are attributed to capital costs, so IT asset management is important for effective business.
Want to have an in-depth understanding of all modern aspects of IT Asset Management Benefits and Importance?
Read carefully this article and bookmark it to get back later, we regularly update this page.
Asset equipment may include computers, networks, servers, printers, peripherals, smartphones or other mobile devices. Software assets may include program licenses, various software versions, as well as applications installed on the user's computer. The concept of "IT asset" combines the technical features of an IT resource with its financial component for the company.
ImmuniWeb Discovery easily finds applications, domains, IoT devices and much more in your IT external infrastructure.
IT Asset Management is a set of activities for governing the asset life cycle and assisting company management in making strategic decisions. Often, IT asset management is seen as the link between profit, compliance with requirements and innovation. The strategic goal of IT activities in the company is to provide and support services necessary for the effective realization of business processes. Such services must be balanced in terms of safety, quality, value and business results. This balance should be clear and transparent to internal customers and top management, which is impossible without IT asset management.
Why IT Asset Management Is Needed for Businesses

It is important not only to know about your assets, but also to effectively manage them in order to be able to monitor their use, control distribution and access rights, calculate depreciation and so on. A few years ago, companies involved in asset management did it manually on paper or in tables on a computer and called this base an asset portfolio. Despite the fact that spreadsheets support formulas and macros, their use is error-prone, does not provide high accuracy, requires a lot of time to maintain, and is generally outdated.
The development of technology and the use of cloud computing and artificial intelligence enable today's IT asset management systems to track changes faster, more precisely and with a high level security, as well as more flexibly manage existing assets. Such systems automate most of the processes, allow you to automatically scan the network for new assets, making management easier and more transparent.
Regardless of company size, ITAM processes let you to successfully control entire asset portfolio. This is an equally important activity that allows you to accurately manage available resources and make IT work as efficient as possible, both for small companies where several people work with certain software, and for a large corporation with thousands of employees performing various functions.
In essence, IT Asset Management is a series of interconnected actions and their automation tools aimed at accounting, financial control and compliance of contractual obligations throughout the life cycle of such assets.
The main objectives of ITAM systems include:
Inventory and accounting of resources of the company;
Accounting for IT resources as fixed assets;
Accounting and analysis of all costs for the acquisition and maintenance of IT resources, such as software, workstations, network equipment, servers;
Procurement planning;
Monitoring the implementation of warranty service contracts and technical support by suppliers of equipment and software;
License management and software usage control.
Along with the automated cyber security systems , a highly important element of your company's successful strategy is the automatic IT audit (ITAM). Thanks to automated systems, ITAM itself will detect all used assets, compare them with existing licenses, find active or inactive users and, after analyzing the data, will suggest optimization options.
What Will Your Business Get from Using IT Asset Management
The basic idea of ITAM solution is to provide relevant information about which IT assets are operated by the business, who and for what tasks uses them, how much load and what software is installed by what licenses. Thanks to this, one of the main results of the implementation of the IT asset management process is the creation of the overall information space.
The use of the ITAM system affects not only the IT department of the company, but also allows you to increase the efficiency of various activities. Asset information, which is accumulated and regularly updated, becomes accessible and transparent for all levels of management.
As a result, all processes from budgeting to placing orders and from procurement to decommissioning take place on the basis of a general directory of assets, which helps reduce costs and bring accounting and management records to common standards. The system calculates all the financial costs associated with the acquisition and maintenance of a specific asset. As a result, the company clearly understands how much has been spent at the moment and how much money is needed to operate, modernize or dispose of IT assets.
Company leaders will be able to quickly get up-to-date information, where the specific device is located, where it was moved, who and on what documents basis implements its support. Well-organized IT asset management operations allow you to save money both directly and indirectly, as well as can provide a number of advantages for the company using it:
cost transparency for business;
tracking the effectiveness of achieving business goals;
minimizing risks and increasing security through timely software updates and installing patches;
increasing the time of use of assets and reducing the volume of service contracts;
increasing the ROI of purchases due to optimization and budgeting;
reducing the volume of their purchases thanks to the effective redistribution of existing equipment and software, as well as by unification;
consolidation and unification of procurement will provide the best conditions from manufacturers when concluding contracts;
improving compliance with internal policies, industry standards and government regulator requirements.
IT Asset Management strategy implies compliance with international standards. ImmuniWeb products allow you to meet any cyber security standards and regulations, including GDRP, PCI DSS, and more.
Thus, the use of IT asset management allows company direction to act strategically. Understanding where the assets are, how much they cost, and how they work throughout their entire life cycle, provides the advantage necessary to ensure that the company's IT assets are used more efficiently and maximize possible profits. In addition, this will increase your company's IT security, as incomplete inventory list or poor asset control can negatively affect security issues.
Additional Resources