Italy Agrees to Lift ChatGPT Ban if OpenAI Meets Compliance Obligations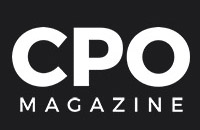 By Scott Ikeda for
CPO Magazine
Tuesday, April 18, 2023
Regulations are almost inevitable, however, given the potential harms that this relatively immature version of ChatGPT has already demonstrated. The overall impact on economies remains unpredictable, as industries of all types look to replace human workers with a more inexpensive technological solution. This transition may already be happening too fast for the present level of ChatGPT's capability, however, as the chatbot has a far from perfect track record in its output. There is also serious concern about the impact of such tools on education and general information literacy, as students attempt to get AI to do homework and take tests for them.
Dr. Ilia Kolochenko, Founder of ImmuniWeb, sees regulation taking off in the near future in the same way the activation of the GDPR in Europe prompted a response around the world: "Privacy issues are just a small fraction of regulatory troubles that generative AI, such as ChatGPT, may face in the near future. Many countries are actively working on new legislation for all kinds of AI technologies, aiming at ensuring non-discrimination, explainability, transparency and fairness – whatever these inspiring words may mean in a specific context, such as healthcare, insurance or employment. Of note, the regulatory trend is not a prerogative of European regulators."
"For example, in the United States, the FTC is poised to actively shape the future of AI. The Cyberspace Administration of China is also energetically working on new rules and restrictions for AI companies. One of the biggest issues is training data, which is frequently collected and used by AI vendors without any permission from content creators. While modern intellectual property (IP) law provides from little to no protection to copyrighted content, most large-scale data-scrapping practices likely violate terms of service of digital resources, such as online libraries and websites, and may eventually lead to an avalanche of litigation for breach of contract and interrelated claims. Some jurisdictions may even wish to criminally prosecute such practices under their unfair competition laws. That being said, banning AI is a pretty bad idea: while law-abiding companies will submissively follow the ban, hostile nation-state and threat actors will readily continue their research and development, gaining unfair advantage in the global AI race," added Kolochenko.
Italy has been quicker to take these tools offline than other nations, having previously banned the companionship-focused chatbot Replika.ai in early February. There were similar concerns about how minors might be impacted with the chatbot proving quick to move to sexualized responses, and what personal information minors might end up putting into the system. Chatbot bans are not an entirely new phenomenon, however; in 2019 Facebook twice had to ban a chatbot operated by Israel Prime Minister Benjamin Netanyahu's page for taking it upon itself to illegally share polling information and promote conspiracy theories about Arab residents. Read Full Article