Italy to lift ChatGPT ban subject to new data protection controls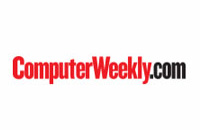 By Alex Scroxton for
ComputerWeekly
Thursday, April 13, 2023
Italy's privacy and data protection regulator will lift its recently imposed ban on OpenAI's ChatGPT service at the end of April 2023 if the service implements a series of measures to address the regulator's concerns.
Ilia Kolochenko, founder of Immuniweb and a member of Europol's data protection experts network, commented: "Privacy issues are just a small fraction of regulatory troubles that generative AI, such as ChatGPT, may face in the near future. Many countries are actively working on new legislation for all kinds of AI technologies, aiming at ensuring non-discrimination, explainability, transparency and fairness – whatever these inspiring words may mean in a specific context, such as healthcare, insurance or employment.
"Of note, the regulatory trend is not a prerogative of European regulators. For example, in the United States, the FTC is poised to actively shape the future of AI."
Training data
Kolochenko said that clearly one of the biggest issues with generative AI is training data, which is all too regularly scraped up by AI suppliers without any permission from content creators or individuals.
He warned that while current intellectual property (IP) law would seem to provide little to no protection against this, large-scale data scraping practices do likely violate the terms of service of digital resources, which may eventually lead to litigation.
This said, added Kolochenko, banning AI was still not a great idea. "While law-abiding companies will submissively follow the ban, hostile nation-state and threat actors will readily continue their research and development, gaining unfair advantage in the global AI race," he said. Read Full Article