ImmuniWeb speaks out on Italy blocking advanced ChatGPT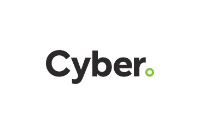 By Vikki Davies for
Cyber Magazine
Tuesday, April 4, 2023
Dr. Ilia Kolochenko, CEO at ImmuniWeb and Adjunct Professor of Cybersecurity & Cyber Law at Capitol Technology University shares his views.
Italy has become the first Western country to block advanced chatbot ChatGPT.
The Italian data-protection authority said there were privacy concerns relating to the model, which was created by US start-up OpenAI and is backed by Microsoft.
Dr. Ilia Kolochenko, CEO at ImmuniWeb and Adjunct Professor of Cybersecurity & Cyber Law at Capitol Technology University shares her views on the news. "Potential privacy violations by generative AI are just the tip of an iceberg of rapidly unfolding legal troubles," she says. "After the launch of ChatGPT last year, companies of all sizes, online libraries and even individuals – whose online content could, or had been, used without permission for the training of generative AI – started updating Terms of Use of their websites to expressly prohibit the collection or use of their online content for AI training.
"Even individual software developers are now incorporating similar provisions to their software licenses when distributing their open-sourced tools, restricting tech giants from stealthily using their source code for generative AI training, without paying the authors a dime.
"Contrasted to contemporary privacy legislation that currently has no clear answer whether and to what extent generative AI infringes privacy laws, website terms of service and software licenses fall under the well-established body of contract law, having an abundance of case law in most countries.
"In jurisdictions where liquidated damages in contract are permitted and enforceable, violations of the website's terms of use may trigger harsh financial consequences in addition to injunctions and other legal remedies for breach of contract, which may eventually paralyze AI vendors.
"To make things even more complicated for tech giants and mushrooming AI startups, the legislators on both sides of the Atlantic are now discussing enhanced transparency requirements for AI technologies that should include, among other things, mandatory disclosure of training data sets' provenance. This may elegantly expose unwarranted and unauthorized use of data, triggering a surge of litigation and class-action lawsuits, in addition to the emerging privacy-related litigation," he concludes. Read Full Article