UK ICO offers advice on generative AI as more European countries mull ChatGPT bans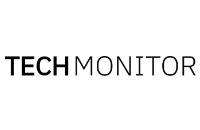 By Matthew Gooding for
Tech Monitor
Tuesday, April 4, 2023
Meanwhile Germany's data commissioner, Ulrich Kelber, told the Handelsblatt newspaper that his country could instigate a ban similar to Italy's.
Potential privacy violations by generative AI are "just a tip of the iceberg of rapidly unfolding legal troubles," according to Dr Ilia Kolochenko, founder of pen testing platform ImmuniWeb and a member of Europol Data Protection Experts Network.
"After the pompous launch of ChatGPT last year, companies of all sizes, online libraries and even individuals – whose online content could, or had been, used without permission for training of generative AI – started updating terms of use of their websites to expressly prohibit collecting or using their online content for AI training," Kolochenko said.
"Even individual software developers are now incorporating similar provisions to their software licenses when distributing their open-sourced tools, restricting tech giants from stealthily using their source code for generative AI training, without paying the authors a dime."
He added: "Contrasted to contemporary privacy legislation that currently has no clear answer whether and to what extent generative AI infringes privacy laws, website terms of service and software licenses fall under the well-established body of contract law, having an abundance of case law in most countries.
"In jurisdictions where liquidated damages in contract are permitted and enforceable, violations of website's terms of use may trigger harsh financial consequences in addition to injunctions and other legal remedies for breach of contract, which may eventually paralyse AI vendors." Read Full Article