Application Discovery
Without effective application discovery and inventory a company cannot ensure the security
of its web or mobile applications, network, managed devices, and, as a result, strategic development.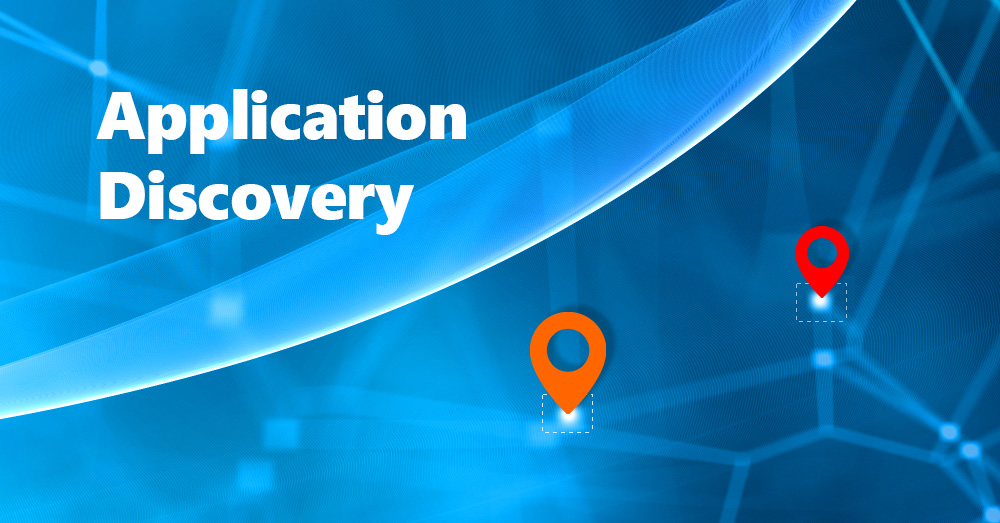 Application Discovery
Why Application Discovery Is Important
It is impossible to implement security programs and cost optimization if the IT department does not have a clear idea of what digital assets are at its disposal, where they are located, who uses them. Therefore, application discovery today is more relevant than ever.
Want to have an in-depth understanding of all modern aspects of Application Discovery? Read carefully this article and bookmark it to get back later, we regularly update this page.
Until recently, security teams thought that it was enough to strengthen the perimeter of the infrastructure. But, as experience has shown, this led to numerous incidents, mainly due to the outdated, lost, or vulnerable applications. Scanning your company's assets will allow you later to conduct Application Penetration Testing of a very high quality.
The importance of digital asset management is determined by two main factors - money and dependence of business on IT services. The recent economic recession has forced IT companies to carefully analyze and plan their costs. Regardless of economic turmoil, a key trend of recent years is the desire of IT to become an effective provider of services necessary for a business, providing an optimal solution to its current tasks and supporting future development.
Application Discovery Basics
Application discovery allows you to carefully and dynamically view and catalog all IT assets. With this function, you can find software applications that you could not normally track. Sometimes you don't even know that these applications were installed. By eliminating these blind spots, you can quickly fix security gaps and ensure compliance with security policies.
Having gathered information about all your web and mobile applications in one place, you will get quick access to all information assets and will be able to make the right decisions with confidence.
Then it becomes possible to generate reports for sequentially tracking the application inventory. For example, you can create a scheduled scan in a domain with automatic generation of usage reports that will be sent to IT professionals. Thus, in addition to providing information on IT assets in your corporate network, the application discovery function is an excellent and effective mean of preparing company assets for security audit.
Application Discovery Data
Again, thanks to application discovery, you can scan all the software components that are on one or more different places of your external infrastructure.
So, you can get answers to such important questions:
How many applications do you have?
Where are the applications located?
What applications are installed in your infrastructure?
Are there any applications that should not be present on your corporate network?
How many different versions of the same application are used in your company?
Application Discovery Tools
To conduct the application discovery process most efficiently, you should choose proven services, for example from this list: Top 10 Best Asset Discovery Tools. Effective control over corporate software and its licenses is one of the main ways to protect your company from cyber security threats and unnecessary expenses.
Being a pioneer in Application Discovery our ImmuniWeb Discovery went much higher than other tools: it can search the Dark Web and code repositories for stolen credentials and leaks.
Having a complete inventory of your external infrastructure, you can prevent serious data breaches and save tens and hundreds of thousands of dollars. Moreover, you can get the security of all your applications and connected devices to a new unprecedent level.
Additional Resources