What Is FISMA Compliance?
Currently, there are numerous approaches to ensuring and managing information security, and the most effective of them are formalized into standards. One of the most important standards today is FISMA Compliance.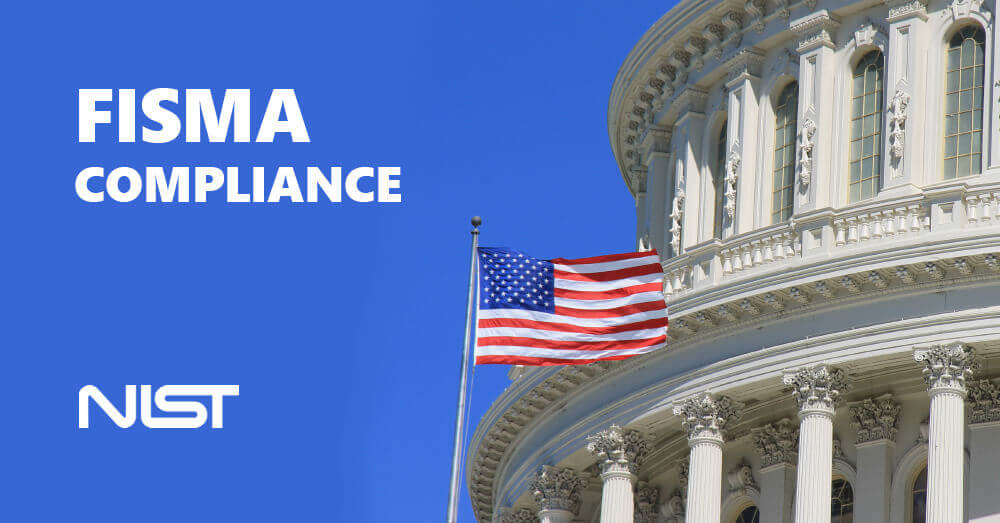 What Is FISMA Compliance?
What Are FISMA Compliance Standards?
International standards and methodologies in the field of information security and information technology management help in solving tasks related to cybersecurity at all levels, both strategic and tactical, and operational. International standards of information security have been developing for years, and during this time they managed to improve and now incorporate the best practices. FISMA Compliance, which regulates the protection of information management systems, is no exception.
Want to have an in-depth understanding of all modern aspects of What Is FISMA Compliance? Read carefully this article and bookmark it to get back later, we regularly update this page.
Special publications of the National Institute of Standards and Technology of the United States are one and a half hundred relatively small-sized standards and guidelines that cover each of its own areas, for example, protection of Web services SP 800-95, protection of wireless technologies - SP 800-48 and others. One of these standards, namely SP 800-30, was used in the development of the international standard for assessing information security risks ISO 27005.
The US Federal Information Security Management Act, or FISMA, was passed in 2002 and introduced a process that allows government agencies to certify the information management systems and thus guarantee quality, reliability and security of stored and processed information in data centers.
FISMA Compliance certification is essentially a fact of successful implementation of a pattern, practice or a whole range of events. FISMA certification means that the federal authority approved these decisions for use as meeting its safety requirements. This act addresses the essential issues of ensuring proper data security for both US government departments and private commercial companies.
ImmuniWeb can easily help your organization meet FISMA compliance requirements as well as comply with any other applicable regulations.
NIST - National Institute of Standards and Technology - is responsible for maintaining the compliance documents. The institute includes the Computer Security Center, which has been publishing Standards (FIPS) since the early 1990s, as well as Special Publications with detailed explanations and recommendations in the field of information security. Of course, NIST standards are mainly used in the United States, in particular by government organizations, but they are widely distributed around the world, providing specialists with accessible and clear protection guidelines. In addition, some publications that are in demand today, for example, SP 800-50, regulating the development of a training and awareness-raising program for personnel in the field of information security do not yet have international analogs.
For cyber security recommendations, NIST has allocated a special series with code 800, consisting of dozens of recommendations. The series contains documents describing approaches to managing information security, and highlights technical issues of its maintenance, such as cloud computing protection, mobile device security, authentication requirements, remote access, and many others. FISMA Compliance check is important not just for report, because the extra necessities are met, the higher the degree of protection and the decreasing of risks of monetary losses in case of danger.
How to Ensure FISMA Compliance?
Manifestly, providing compliance with the requirements is important permanently and unceasingly, otherwise in the course of the next audit, you'll have to spend a number of efforts swiftly making modifications to the configuration and your infrastructure according to the requirements. It's vital to test the FISMA Compliance according to the guidelines in order to decide how properly your company complies with the requirements defined via those standards, for instance, the admitted length of passwords, the presence of internal rules and guidelines, the time to take away vulnerabilities, and others. Requirements incorporate units of requirements whose fulfillment in reality approach compliance with the same old.
FISMA Compliance requirements are parted into technical and non-technical. Technical requirements consist of data that can be verified with the usage of automation by means of executing a writ inside the console, the usage of the configuration report parser, through the registry parameter.
Non-technical necessities, accordingly, cannot be checked automatically and include the following:
Сompliance

- conformity with high-level standards by default;

Regulatory compliance

- conformity with the requirements of the supervisory authorities;

Policy compliance

- conformity with policies, whether corporate or NIST.
The compliance check is no longer only a matter of meeting with high-stage requirements like ISO, NIST, SOX, Basel II, but additionally inner organization policies. So, an enterprise should distinguish technical requirements from the requirements described by your corporate information security policy.
Another issue is the automation of the process of obtaining and processing requirements for the evaluation of FISMA Compliance. In fact, this can be solved quite simply by automation tools like ImmuniWeb Discovery.
How to Enforce FISMA Compliance
Implement security systems, configure them, implement incident response is certainly necessary, but this is not enough. It is vital to be able to assess the current level of cyber security, compare it with target indicators and depending on the results of the analysis, take then any action. But it's necessary to measure these indicators not when some checks are carried out, and certainly not once a year, as during the PCI DSS audit. Even checking once a month will not provide your company with information security, this assessment should be carried out permanently.
Effective security begins with an accurate and complete view of all activity in systems, networks, databases and applications in real time. Comprehensive Application Discovery provides your company with real-time situational awareness and the speed and scale required to identify critical threats, intelligent response, and continuous monitoring of regulatory compliance.
Audit and implement corrections based on priorities. Combination of information on vulnerabilities, the severity of threat and criticality of an asset to quickly identify, prioritize and eliminate violations and vulnerabilities in network systems and devices. The organization should have the ability to prove its invulnerability to cyber threats. It must be understood that for the high-quality construction of a cyber security system it is necessary to meet all applicable to your business regulations, including FISMA compliance requirements.
Additional Resources