Monetary Authority of Singapore, technology risk management guidelines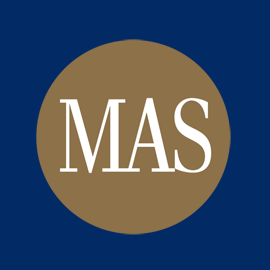 Singapore MAS TRM imposes various data protection, privacy and security testing requirements on all companies that must adhere to it. Web and mobile application security is an important part of Singapore MAS TRM compliance process:
6.2.4
The FI should conduct penetration testing prior to the commissioning of a new system which offers internet accessibility and open network interfaces. The FI should also perform vulnerability scanning of external and internal network components that support the new system.
9.4.1
Vulnerability assessment (VA) is the process of identifying, assessing and discovering security vulnerabilities in a system. The FI should conduct VAs regularly to detect security vulnerabilities in the IT environment.
9.4.2
The FI should deploy a combination of automated tools and manual techniques to perform a comprehensive VA. For web-based external facing systems, the scope of VA should include common web vulnerabilities such as SQL injection and cross-site scripting.
9.4.3
The FI should establish a process to remedy issues identified in Vas and perform subsequent validation of the remediation to validate that gaps are fully addressed.
9.4.4
The FI should carry out penetration tests in order to conduct an in-depth evaluation of the security posture of the system through simulations of actual attacks on the system. The FI should conduct penetration tests on internet-facing systems at least annually.
ImmuniWeb® Products for Singapore MAS TRM Compliance
Application security and compliance starts with visibility. You cannot protect what you don't know. Therefore, we recommend starting Singapore MAS TRM with an asset discovery and inventory.
All ImmuniWeb® products leverage our award-winning Multilayer Application Security Testing and AI technology for intelligent automation and acceleration of Application Security Testing. Driven by human penetration testing, it rapidly detects even the most sophisticated vulnerabilities and comes with a zero false-positives SLA.
Application Security
Compliance and Regulations