Future Lawyer Week (FLW)
ImmuniWeb's CEO will deliver a keynote "Law Firms in the Gun Sight of Cybercriminals"
We are pleased to announce that ImmuniWeb® CEO Ilia Kolochenko is a speaker at The Future Lawyer Week in London.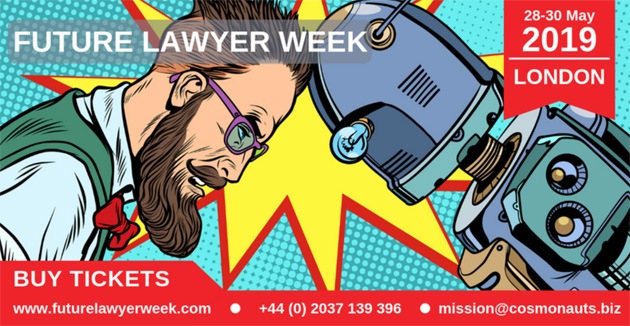 Ilia Kolochenko's will speak on May 30 at 11:50 am.
The main topic of discussion is: «Law Firms in the Gun Sight of Cybercriminals».
The Future Lawyer Week (FLW) is a 3-day interactive legal innovation event filled with a series of social activities and 2-full day conferences with thought-provoking discussions specifically designed for in-house legal counsels and private practice law firms.
Day 1 (28 May) – Reception and Legal Innovation Quiz
Day 2 (29 May) – Future In-House Legal Summit
Day 3 (30 May) – Future Private Practice Legal Summit
The Future Lawyer Week
200 Aldersgate near St. Paul's Cathedral & The Barbican, London
28 – 30 May 2019
More information: https://www.futurelawyerweek.com/