Cybersecurity and the duality of AI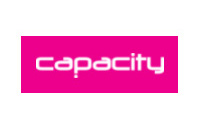 By Saf Malik for
Capacity Media
Thursday, May 4, 2023
Companies such as Samsung have already taken a similar decision, with the South Korean vendor banning the use of AI after staff were found misusing the technology.
However, Dr Ilia Kolochenko, founder of ImmuniWeb and a member of the Europol Data Protection Experts Network believes banning AI would be a "pretty bad" idea.
"First, your business competitors may outperform you by taking advantage of modern AI technologies – namely generative AI like ChatGPT – to intelligently automate various tasks and processes, to reduce their operational costs, and to eventually offer more competitive products and services on the global market," he says.
"Second, as many researchers have demonstrated, by restricting or banning something, you may merely increase people's interest to try the Forbidden fruit."
Kolochenko says that after several years of the pandemic, countless employees still have uncontrolled access to sensitive corporate data from their personal or so-called "hybrid" devices that cannot be monitored by the employer.
Such devices will likely be used to silently access ChatGPT and even to purposely enter some confidential or regulated data, therein to test how the system behaves.
Therefore, he believes, corporations should train their employees and educate them about the risks and opportunities presented by generative AI.
"Acceptable use policies (UAP) shall be developed and promulgated across the employees, while monitoring of third-party AI services can be implemented by corporate data loss protection (DLP) system or cloud access security broker (CASB) already widely deployed for other purposes." Read Full Article