Microsoft: We Detect 77,000 Web Shells Each Month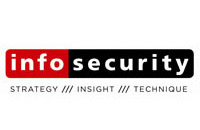 By Phil Muncaster for
Infosecurity Magazine
Thursday, February 6, 2020
Regular audits of web server logs, prompt patching, intrusion prevention to stop C&C communications, limiting privileged accounts and closing non-standard ports can also help, said Microsoft.
Ilia Kolochenko, founder & CEO of web security company ImmuniWeb, explained that web shells have existed for over a decade and are often automated by hackers, but finding them should not be difficult.
"Usually, once a web shell is uploaded, it is fairly simple to root the server by exploiting unpatched vulnerabilities or its insecure configuration," he added.
"Detection of web shells is a fairly routine operation, moreover, such attacks are usually attributable to junior hackers unskilled or careless enough to upload a web shell without obfuscation and proper removal after backdooring the server." Read Full Article