Phishing emails impersonate White House, Trump, give false COVID-19 guidance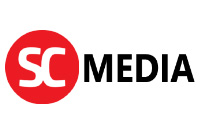 By Bradley Barth for
SC Media
Friday, April 10, 2020
Hackers have been busily turning out phishing campaigns impersonating the likes of the WHO and CDC ever since the coronavirus began its frightening spread.
"Mushrooming phishing attacks are now fairly trivial to launch as they do not require any in-depth technical knowledge, even for large-scale campaigns," said Ilia Kolochenko, founder and CEO at ImmuniWeb. "Exacerbated by working from home, and thus less protected users, phishing is now a formidable arm in the hands of unscrupulous cybercriminals profiteering from the virus and highly susceptible victims."
INKY'S report includes two phish examples, both of which are dated April 2 and contain messages incorrectly state a national "quarantine" will now be in place until August 2020. There is no strict federal quarantine – only federal guidelines and various degrees of stay-at-home and social distancing orders enacted by most, but not all, states – and none of these have been extended as far out as August.
Both emails also feature a link leading to a web page that appeared to be the White House's official COVID-19 guidelines site. However, the page, which has been taken down, was actually a convincing fake. "That's because it's an exact HTML and CSS replica of the exact content on the real White House Coronavirus informational site at the time these emails arrived," the blog post said. "This raises a point we often make at INKY: the attacker's easiest path to creating convincing fakes is not to create any content at all, but simply to copy a real email or website."
The fake page included a button that, if clicked, would download the aforementioned malware. Read Full Article